'All Summer Long' Hallmark Movie Premiere: Cast, Trailer, Air Date
Autumn Reeser ("Love on the Menu") and Brennan Elliott ("Christmas at Grand Valley") lead tonight's new Hallmark Channel Summer Nights premiere, "All Summer Long."
Hallmark fans will also recognize Christopher Russell (Bennett) in the film, as he's been in quite a few flicks on the network, including "Love Unleashed," "Merry Matrimony" and "Wedding Bells."
Plus, not only did popular Hallmark director Peter DeLuise ("A Taste of Summer," "When Calls the Heart") helm the film, but he also stars in it as Roland, and he does so alongside his real-life wife, Anne Marie DeLuise (Julie).
Based on the book of the same name by Melody Carlson, keep reading to find out what "All Summer Long" is all about.
"Seattle lawyer Tia (Reeser) goes to San Francisco to see the Yellowfin, a vintage yacht her aunt and uncle turned into a dinner cruiser," the synopsis begins. "A capable sailor, Tia agrees to captain the boat for the summer, but she's taken aback to learn her ex-boyfriend Jake (Elliott) is the chef. Still hurt over how he abruptly ended their relationship years ago, Tia is determined not to let Jake's presence disrupt her summer."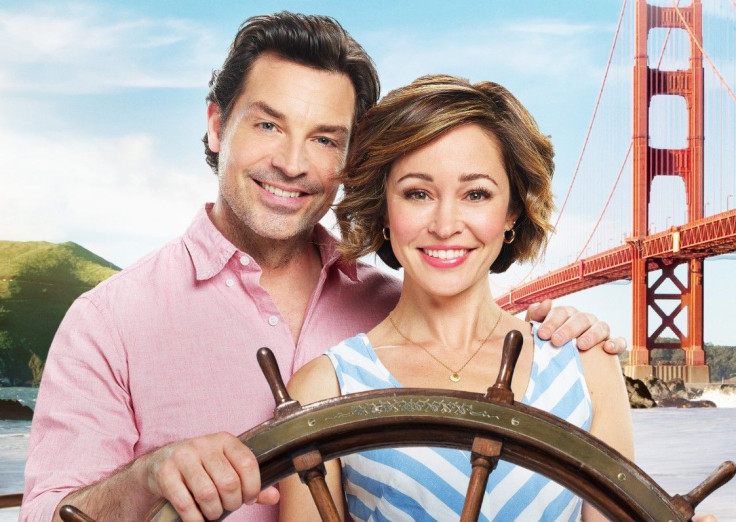 The synopsis continues: "Finally, the evening comes for the Yellowfin to set out on her maiden voyage, and soon the guests are having a great time, until suddenly the engine starts grinding. When the lights die, Tia radios for an emergency tugboat, and critics onboard give the Yellowfin less than stellar reviews. Happily, an Admiral still books the boat for his retirement party and the night before, Tia and Jake take the skiff out to view a meteor shower."
Is this the beginning of a new chance at a relationship for the duo? Or are rekindled feelings at sail all it'll ever be? Only a few more hours until Hallmarkies find out!
Written by sister duo Judith and Sandra Berg ("Love on the Sidelines," "Christmas Next Door"), the Hallmark movie's cast also features Michael Kopsa (Daniel), Jacqueline Samuda (Eileen), Mick Major (Lucas), Chris Shields (Marcus) and Doug Abrahams (Admiral John).
"All Summer Long" premieres on Hallmark Channel on Saturday at 9 p.m. EDT.
© Copyright IBTimes 2023. All rights reserved.