Alt-Right Movement: DeploraBall Spat Over 'Baked Alaska' Splitting Trump Supporters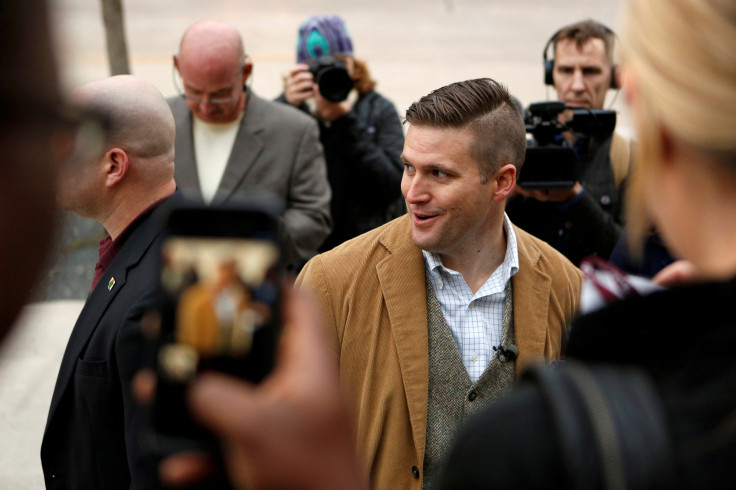 The alt-right and the alt-light are in a spat over alt-right personality Tim "Baked Alaska" Treadstone who was supposed to be a headliner at the DeploraBall but was disinvited this week because of remarks about Jews on social media.
Treadstone was barred from the event by Mike Cernovich, an alt-right figure who denies the existence of date rape.
The controversy has divided the alt-right with so-called Trumpists saying they're trying to make the event inclusive and white nationalists like Richard Spencer defending Treadstone and accusing Cernovich of trying to push his own brand at the expense of ideology. Cernovich has been branded alt-light.
Cernovich tweeted Treadstone had been taken off the committee for the DeploraBall and would not be attending.
Treadstone, who is known for his anti-Semitic and pro-Nazi tweets, was booted following a series of tweets in which he said the media is "run in majority by Jewish people."
Cernovich said Treadstone would be replaced by Milo Yiannopoulos.
The announcement sent Treadstone on a rant against Cernovich and Yiannopoulos, calling Cernovich a "cuck" — a popular alt-right term derived from cuckold — and Yiannopoulos a "shallow scumbag."
Cernovich fired back, first posting and then deleting a video characterizing Treadstone as a "druggie" and "disgruntled employee."
Cernovich told the Daily Beast he had asked Treadstone to stop sending anti-Semitic tweets.
"He's an unstable guy desperate to do anything for e-fame. Couldn't have him around me dragging others down with him," he told the Daily Beast.
"The 'alt-light' faces a major problem," Spencer told the Daily Beast in an email. "People like Mike Cernovich and Milo don't have an ideology; they don't even really have policies that you can point to. They are Trump fans, who are vaguely conservative and a bit neocon-ish. They don't like feminists and SJWs [social justice warriors]; in other words, they pick the low-hanging fruit."
The DeploraBall — a reference to Hillary Clinton's statement during the election that most Donald Trump supporters could be put in a basket of deplorables — is scheduled for Jan. 19, the day before Trump is sworn in as president. Trump confidant Roger Stone is among the headliners at the sold-out event, organized by MAGA3X and to be held at the National Press Club.
"In 2016, Americans in favor of competent, America-first leadership were insulted, harassed and assaulted for holding views contrary to those of the bicoastal, bipartisan 'elites.' …The best response to an insult? Embrace it. So yes, we the deplorables are celebrating our newfound infamy by holding Inaugural DeploraBall events," the event's website reads.
Treadstone isn't the only one disinvited to the event. Gizmodo reported Sam Hyde, who created the Adult Swim show "Million Dollar Extreme," also is off the guest list.
© Copyright IBTimes 2022. All rights reserved.
FOLLOW MORE IBT NEWS ON THE BELOW CHANNELS