Alyssa Milano & Casey Anthony: Separated At Birth?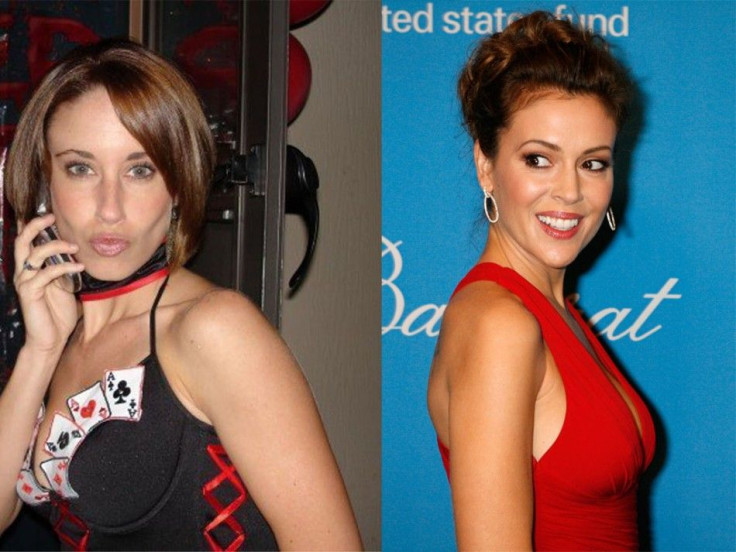 She might have become a media sensation due to the highly-publicized nature of the trial where she was acquitted of murdering her 2-year-old daughter, Caylee, but Casey Anthony thought she looked like a star long ago.
I've been told that I loook like Alyssa Milano, Anthony wrote in letter penned in prison. I'll take that as a compliment, she added.
Anthony, 25, was found not guilty Tuesday of murdering her 2-year-old daughter Caylee Anthony.
The seven-woman, five-man jury took about one day to reach a verdict in the case, which had gripped much of the nation in considerable part due to the prosecution's argument that Casey had murdered the girl so she could pursue an active night life/social life, unencumbered by parenthood.
Casey Anthony was found not guilty on all charges except for four counts of providing false information to law enforcement officers. She will be spared a death sentence, but could still potentially face years behind bars in a Florida prison.
The prosecution had claimed Casey Anthony suffocated her daughter, Caylee, with duct tape in June 2008, then stored the body in the trunk of a car. Casey Anthony didn't report the toddler was missing for 31 days.
Conversely, the defense had concentrated on the prosecution's forensic evidence, including an FBI technician's testimony that duct tape found attached to Caylee Anthony's decomposed skull was contaminated during testing by another technician.
The jury deliberated for more than 10 hours over the last two days - and after hearing 33 days of testimony.
The 12 jurors on Monday spent about six hours dissecting the case following a rebuttal summation by the prosecution. Judge Belvin Perry separated the main jury of seven women and five men from five alternates and sent them into the deliberation room just after noon, msnbc.com said.
© Copyright IBTimes 2023. All rights reserved.