Amanda Knox: Film Rights Offer Withdrawn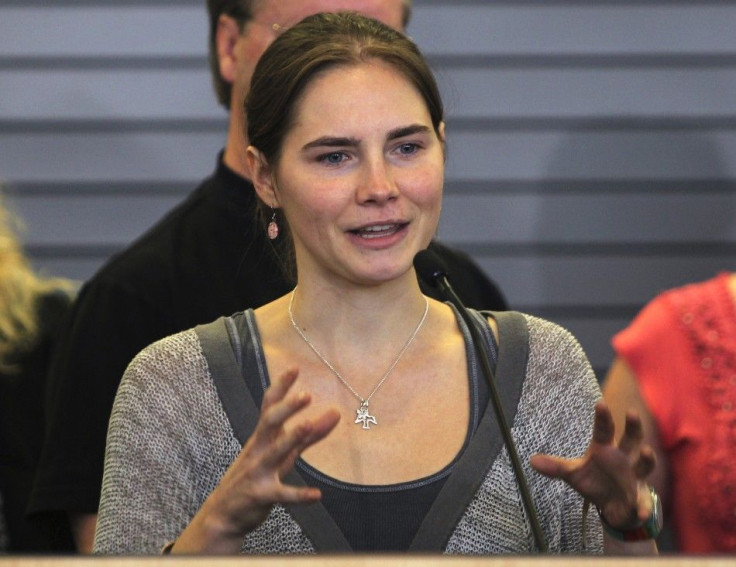 The Rhode island film producer who had offered $1-million to buy the rights to make a movie about Amanda Knox, the American woman who spent two years in an Italian jail for murder, has withdrawn his bid, Marketwire reported.
Producer Chad A. Verdi and Noah Kraft were planning to make a movie of Knox's sensational sex-murder case if they could have agreed to a deal.
After reviewing all the information we had involving the Knox case, I have decided it was not the inspirational feel good story that VP was looking for and we have withdrawn our offer, said Verdi, President and CEO of Verdi Productions
He added that his firm will plan to make a film about Vinny (The Pazmanian Devil) Pazienza, the famous Rhode Island boxer.
Last October, Knox and her former Italian boyfriend Raffaele Sollecito were acquitted on charges that they murdered British student Meredith Kercher.
Originally, Knox and Sollecito was sentenced to 26 and 25 years in prison, respectively.
© Copyright IBTimes 2023. All rights reserved.