Amanda Knox, Lorena Bobbitt Plan To 'Talk About Everything' In This Upcoming Appearance
People who follow true crime will likely be interested in the upcoming event that both Amanda Knox and Lorena Bobbitt are set to attend. The two women, whose headline-making trials shocked and fascinated the world, are slated to appear together at a true crime festival in Washington, D.C.
Calling itself the Death Becomes Us Fest, the event will focus on true crime and how its portrayed in the media, including special appearances by Knox, Bobbitt, and other various speakers. As explained on the website, the three-day event will take place at the Lisner Auditorium in Washington D.C. between Nov. 8 and 10, and attendees can expect "Podcasts, experts, maybe some screenings, authors, weird stuff!" Additionally, the website shared that more details would be announced as time went on.
"Go beyond the sensational headlines and snap judgments of bystanders and tabloids, as host Amanda Knox brings her unique perspective on the justice system to look at some of the most shocking crimes of our lifetimes through a whole new lens," the official Instagram page for the event announced.
READ: Amanda Knox 'Traumatized' By Media Coverage As She Returns To Italy
Knox announced on Instagram that both she and Bobbitt, who now goes by her maiden name, Gallo, will both be attending the festival. She also gave a bit of insight into what the two will be discussing, as she referenced the fact that they will "talk about everything" they "have in common." Her post can be seen below.
Both Knox and Bobbitt faced intense media scrutiny when their cases were in the spotlight. Knox went on trial for the 2007 murder of her then-roommate Meredith Kercher but was eventually exonerated by Italy's highest court. She did, however, spend a few years in jail before the about-face.
For her part, Bobbitt made headlines in the early '90s after she attacked her husband after what she said were years of abuse and sexual assaults. She was eventually found not guilty due to insanity and was ordered to undergo 45 days of psychiatric evaluations before being released.
While all-access passes are curerntly sold out, tickets to individual shows can still be purchased here.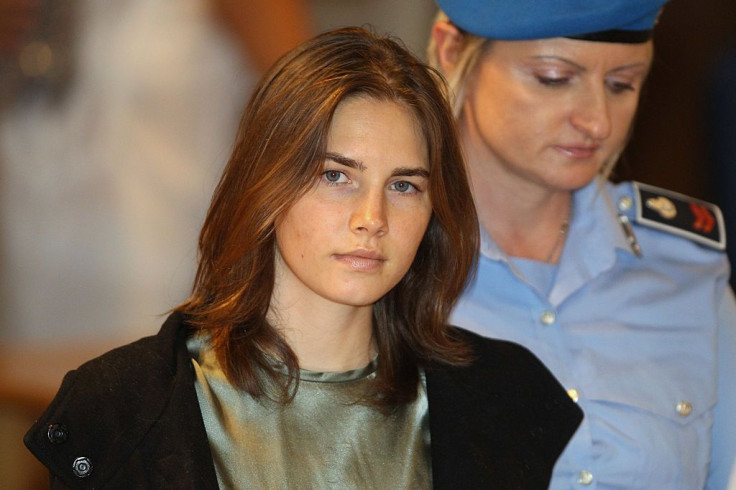 © Copyright IBTimes 2023. All rights reserved.