Amanda Seyfried And Justin Long Nude Pictures Confirmed By Gossip Cop After Fappening 2.0 Leak
"Les Misérables" actress Amanda Seyfried posed for explicit photos with then-boyfriend Justin Long and they were leaked to the internet Wednesday in an apparent Fappening 2.0 hack. The pictures were confirmed to be authentic by Gossip Cop, a website that regularly debunks celebrity rumors.
Seyfried, 31, is pregnant with her first child. She became engaged to fiancé Thomas Sadoski in September after six months of dating. Before that relationship, she dated Long from 2013 to 2015. Since the pictures only show Long, Gossip Cop noted they were old photos of the "Mean Girls" star. Some of the photos show the two of them in a sex act.
READ: The Full Fappening Victim List
Seyfried isn't the only star involved in the new hack. "Beauty and the Beast" actress Emma Watson and "Crazy, Stupid, Love" star Analeigh Tipton were also exposed in the nude picture scandal.
Though Seyfried did not immediately respond to the photos, Watson issued a statement through her publicist Wednesday. "Photos from a clothes fitting Emma had with a stylist a couple of years ago have been stolen," her publicist told the BBC. "They are not nude photographs. Lawyers have been instructed and we are not commenting further."
READ: Emma Watson Responds To Fappening 2.0 Nude Photo Hack
The explicit pictures were posted after she was accused for being anti-feminist when she exposed parts of her breasts in photos for Vanity Fair last week. "Feminism is about giving women choice," the HeForShe gender equality activist told Reuters in a March 4 interview. "Feminism is not a stick with which to beat other women with. It's about freedom. It's about liberation. It's about equality. I really don't know what my [breasts] have to do with it." The 26-year-old added: "It just always reveals to me how many misconceptions and what a misunderstanding there is about what feminism is."
Watson, Seyfried and Tipton aren't alone. Included in the first round of Fappening photos were stars like Jennifer Lawrence, Kate Upton, Christina Hendricks, Victoria Justice, Kim Kardashian and McKayla Maroney.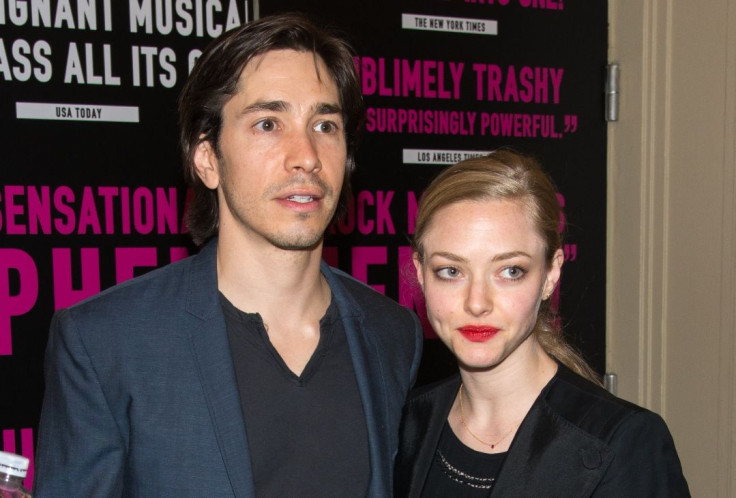 Follow me on Twitter @mariamzzarella
© Copyright IBTimes 2023. All rights reserved.