'The Amazing Race' 2022 Cast: Where To Follow Season 34 Stars On Social Media
"Amazing Race" fans seem to be getting the show they loved back on a more regular basis, with Season 34 just days away from airing, and just months after the interrupted 33rd season aired. However, if drama unfolds, fans won't just have to tune in to CBS to watch it.
On Sept. 21, the new season will begin to air, and will bring some changes. Not only are teams starting their journey from outside the United States for the very first time, a previous tool that guaranteed safety at random points in the competition has also been eliminated. Without the safety of non-elimination legs, drama is likely to unfold as teams are forced to be more competitive than ever before. Because of that new level of competition, the way teams watch it unfold a few months after it happened will surely lead to new perspectives.
Before tuning in to the premiere, which airs Wednesday starting at 10 p.m. EDT, find out where to follow the cast on social media, including Instagram, Twitter and Facebook. They will surely be sharing their thoughts on the challenges they face, as well as the teams they liked and disliked and their thoughts on things they may not have seen while filming, but could witness now, all season long. Here's where to follow some of the cast on Twitter, Facebook and Instagram: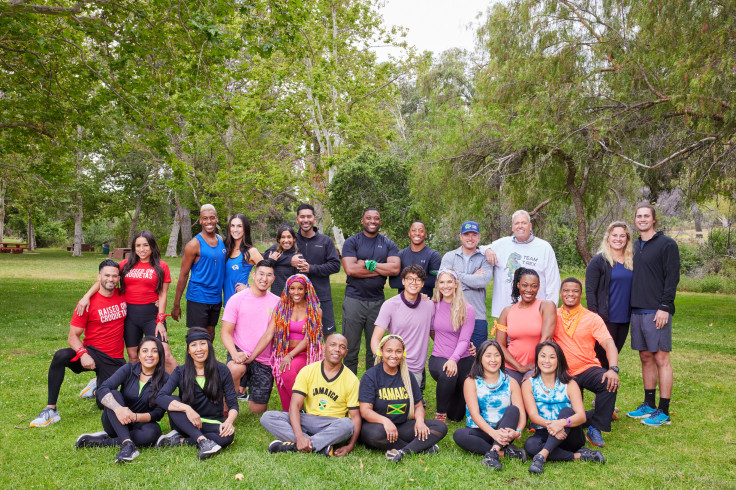 Aastha Lal and Nina Duong
Abby Garrett and Will Freeman
Aubrey Ares and David Hernandez
Derek Xiao and Claire Rehfuss
Emily Bushnell and Molly Sinert
Glenda and Lumumba Roberts
Luis Colon and Michelle Burgos
Linton and Sharik Atkinson
Marcus and Michael Craig
Quinton Peron and Mattie Lynch
Tim Mann and Rex Ryan
Rich Kuo and Dom Jones
"The Amazing Race" Season 34 premieres Wednesday, Sept. 21 at 10 p.m. EDT on CBS.
© Copyright IBTimes 2023. All rights reserved.