'Amazing Race' Season 29 Winner Brooke Camhi Defends Her Actions, Admits She Was 'Hard To Watch'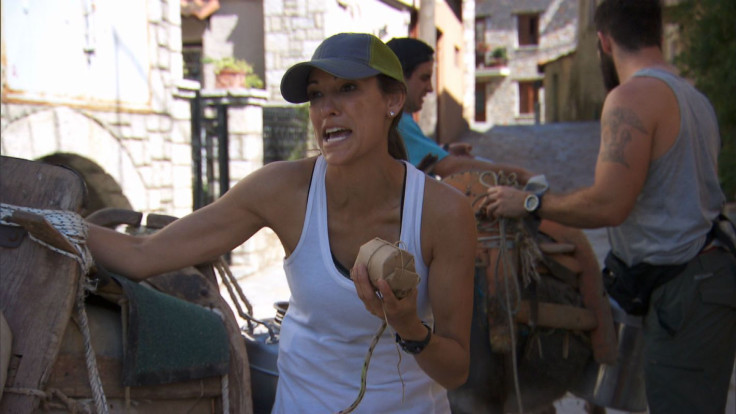 It's officially been one week since fans of "The Amazing Race" learned that despite constant bickering and an occasionally overwhelmingly negative attitude, Brooke Camhi and her partner Scott Flanary were crowned the winners of the show's 29th season. Now, following backlash from fans of the show about the news, Camhi is speaking out about how she acted throughout the season.
Fans quickly took to social media after the June 1 finale aired to voice objections over which team won, specifically attacking Brooke, who often claimed she couldn't complete tasks throughout the race, even in the final leg.
Now, following the comments, Brooke is speaking out to Reality TV World, admitting that she knows it was "hard to watch" her and Scott during her tenure on the show, specifically referring to the battle the two waged with one another during the 9th leg, in Hanoi, Vietnam, where they actively argued throughout the leg.
Read: Could "The Amazing Race" Be Canceled Because Of Brooke Camhi's Win?
"Of course it was difficult to watch. You never want to see yourself acting badly toward anyone. Most of the race I was hard on myself, but that leg we went at each other and it made me grimace," she said.
However, she also admitted that something else she and Scott faced criticism for, U-turning Mike and Liz in Greece, was something that she wouldn't apologize for since it had been planned beforehand, though she did admit that now she doesn't think she would have done it, and she regrets making that choice now.
"We had an alliance with LoLo to U-Turn Liz and Mike that leg. I don't like that we did it but we did it. I wish that we hadn't, but I was a part of that decision and I won't make any excuses for it. It was gameplay and within the rules. I will say that had I known how far back they were, I would have pushed not to do it," she said. "...It sucked and if I could change a few things in the race this is one of them."
Brooke also revealed that choosing to start taking on a more positive attitude that she could complete physical challenges changed things for her along the way, even though it took her until the second leg in Vietnam to truly get to that mindset.
"...There was a ton of riding that day and I kept repeating 'just keep moving' over and over," she said. "I think that that helped Scott know that I wasn't ever thinking of quitting no matter what I said or how hot or hard it got. When we finally got to Phil on the mat he commented on the positivity that day and I realized that little changes like saying 'I can' could make all the difference in the world."
Read: Brooke And Scott Dish On Their Improbable "Amazing Race" Win
However, despite Brooke's reflection on the race now, fans may still be upset over the win, and it's something that has had some wondering if it would affect the show's future. Though "The Amazing Race" has been renewed for Season 30, fans have threatened to boycott it over Brooke being crowned a winner.
It is currently unclear what twist Season 30 could have, or when it may air on CBS.
© Copyright IBTimes 2023. All rights reserved.