Amazon AppStore Better Revenue Generator Than Google Play, But Apple App Store Still Tops: Why?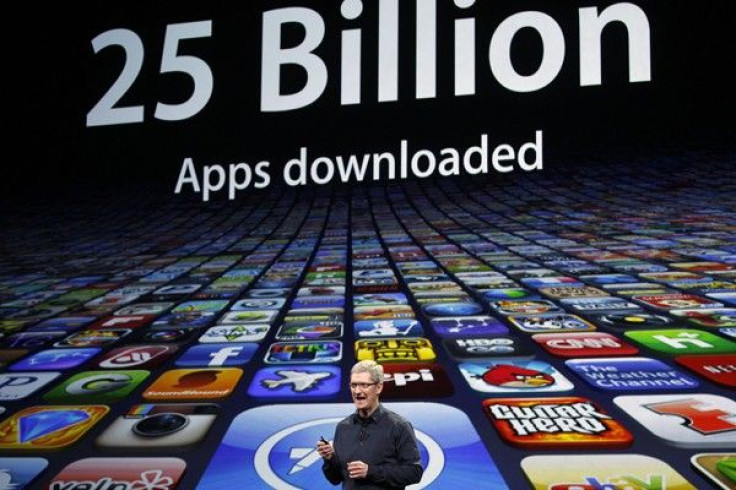 Amazon's app store, available on the Kindle Fire, is trumping Google Play in terms of revenue. With that the case, why does Apple still run the top store?
The study, conducted by Flurry, compares revenue made by app developers across all three platforms: Google's Google Play, Amazon's AppStore and Apple's iTunes App Store. The study also compares top-ranked app across the three platforms; all offer in-app purchases. Revenue was measured over 45 days, from mid-January until the end of February this year. Combined, the app stores cover 11 million daily active users.
To measure revenue of each store, Flurry compared Google and Amazon's stores against Apple's.
Doing so, we find that Amazon Appstore revenue is 89% of iTunes App Store revenue, and Google Play is 23%, Flurry report. This also means that for every $1.00 generated in the iTunes App Store, $0.83 is generated in the Amazon AppStore and $0.23 in Google Play.
Despite basing the Kindle Fire on the Android operating system, the company has benefited. Amazon already delivers more than three times the revenue in its app store compared to what Google generates for its developers, the analysis says.
A reason that Google is lagging behind Apple and Amazon, the report says, is because of Apple Stores and iTunes. Amazon also has their online marketplace, with excellent customer service and one-click purchasing. Google has neither.
Apple runs the highest revenue-per-square foot generating retail store on the planet, as well as the successful iTunes Store. Amazon ... perfected online shopping with data, efficiency and customer service. Google's strength is in scalable online search engine and advertising technology, Flurry noted.
Flurry concludes that they expect developers to continue supporting Amazon in the future, as ultimately the platforms come down to the amount of revenue made. It also believes Amazon won't be the first company to offer its own version of the Android app store. We also believe companies such as Samsung, the leading Android-supporting OEM, could also consider emulating Amazon's move to fork Android, Flurry adds. More platforms ultimately means bad news for Google, as developers now have another platform to consider.
Last year, Google launched design guidelines in an attempt to create consistency across apps.
In December, the firm also found similar results: the Android Market was generating $0.23 for every $1.00 the iTunes App Store made.
(reported by Jonathan Charles, edited by Surojit Chatterjee)
© Copyright IBTimes 2023. All rights reserved.