Amazon Echo Assistant Speaker Auto-Calls Police During Domestic Assault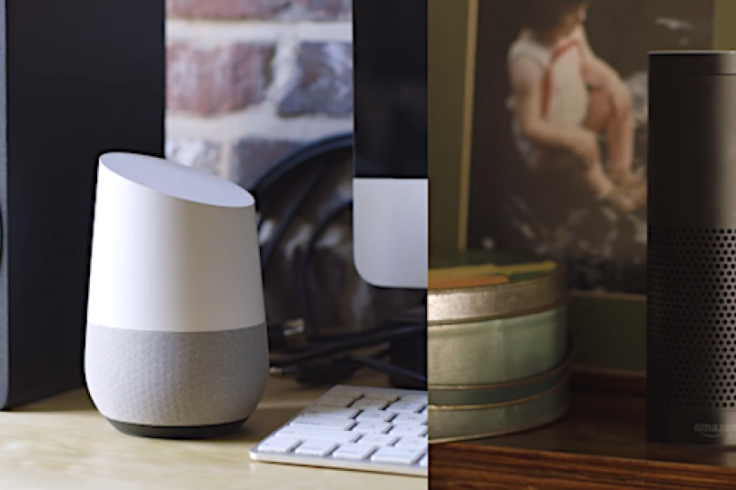 Smart home devices are popular purchases for home users, but they're also increasingly capable of doing things that their owners might not expect. An Amazon Echo smart speaker at a home in New Mexico automatically dialed police in the middle of an alleged domestic incident, according to ABC News.
Eduardo Barros was house-sitting with his girlfriend and her daughter when the two got into an argument that became physical, ABC News reports. Barros allegedly pulled a firearm on his girlfriend and threatened to kill her, asking if she'd called the sheriff. The home speaker heard this as a command and proceeded to call the police.
Read: Alexa Connected To The CIA? Amazon Echo Tripped Up By User Question
Deputies then arrived on the scene, removing Barros' girlfriend and her daughter from the home. A SWAT team and crisis negotiation team also came to the home and were able bring Barros into custody after an extended stand-off. According to Bernalillo County Sheriff Department officials, Barros' girlfriend had injuries from the incident but did not need to go to the hospital, while her daughter was unharmed. Bernalillo County Sheriff Department officials confirmed that an Amazon Echo was in the home during the incident.
In a statement via ABC News, Sheriff Manuel Gonzales III credited the smart home speaker for playing a vital role in the incident. Barros is currently facing charges including possession of a firearm or destructive device by a felon, aggravated assault and battery against a household member and false imprisonment.
"The unexpected use of this new technology to contact emergency services has possibly helped save a life," Gonzales said. "This amazing technology definitely helped save a mother and her child from a very violent situation."
While the smart home speaker played an important role in this incident, it's also a notable reminder of, for better or worse, how assistants like Amazon's Alexa and Google Home are becoming smarter and can always be listening within your home. Because these assistants are designed to be unintrusive, they're able to be smoothly integrated into your day-to-day habits like asking about traffic or the weather.
Read: Alexa Recordings In Murder Case To Be Released By Company As Evidence
But because they're persistently on and listening, these speakers and assistants have also been involved in unexpected scenarios. In the past, speakers could be triggered by phrases heard on nearby TVs to make purchases and bill them to their owners accounts, though companies like Amazon have taken steps to patch these bugs.
Amazon has also been tied to a murder case in Arkansas where an Echo speaker has been tabbed as a potential source of evidence. In the case, prosecutors have pushed for Amazon to provide recordings from an Echo to help investigators. While Amazon had previously declined to provide the data on First Amendment grounds, the company finally agreed to do so earlier this year.
© Copyright IBTimes 2023. All rights reserved.