Alexa Connected To The CIA? Amazon Echo Tripped Up By User's Question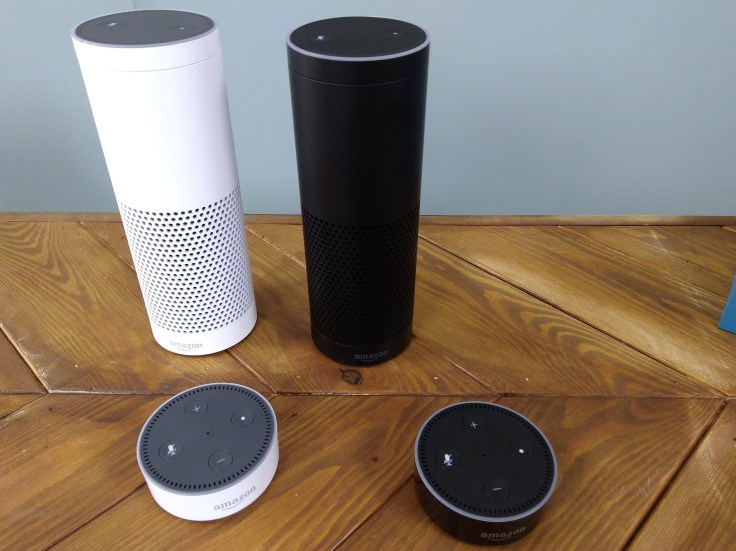 UPDATE: 7 p.m. EST — After a video of the its virtual assistant going silent in response to the question "Alexa, are you connected to the CIA?" went viral Thursday, Amazon called the issue a "technical glitch" in a statement.
"This was a technical glitch which we have fixed," Amazon said in a statement.
Now, when prompted, Alexa should say, "No, I work for Amazon."
Before the fix, the Echo went silent when asked if it was connected to the CIA.
Original story:
If you don't want the CIA agency hearing about the tedious detail of your life, maybe hold off on using your Amazon Echo for a bit. A viral video Thursday showed someone asking the virtual assistant, dubbed Alexa, if she was "connected" to the CIA, to which the device had no response.
"Alexa, would you lie to me?" the user asked.
"I always try to tell the truth, I'm not always right, but I would never intentionally lie to you or anyone else," the device answered.
"Alexa, what is the CIA?" the user asked.
The device answered that it was the U.S.' Central Intelligence Agency.
"Alexa, are you connected to the CIA?" the user then asked.
No response.
"Alexa, are you connected to the CIA?" the user asked again.
Again, nothing.
It's an odd video and other folks have repeated the results.
Read: WikiLeaks Vault 7, Explained
Amid WikiLeaks releasing purported CIA documents that revealed it could hack into phones and TVs to spy on devices worldwide, the viral video has, of course, spawned conspiracy theories. The Next Web collected responses from other virtual assistants and they were similarly eerie, including "Me, I don't know" and "I can't answer that."
One commenter, however, had an interesting theory that they thought "what's happening here is that when she asks 'Are you connected to 'The CIA'?' Alexa (Amazon Echo) is interpreting that as an attempt to get her to connect to a device labeled 'The CIA' which she is failing to find." Others have come up with the same theory on Reddit.
Read: Amazon To Release Echo Recordings That May Be Evidence In Murder Case
Amazon did not immediately respond to International Business Times' request Thursday for comment on the video.
It's particularly interesting timing considering Amazon just turned over Echo data related to a murder case after months of resisting. The defendant in the case did give consent for them to do so, according to court records.
© Copyright IBTimes 2023. All rights reserved.