Amazon's Big Tablet Plan: Low Priced Product, Discounted Subscriptions
ANALYSIS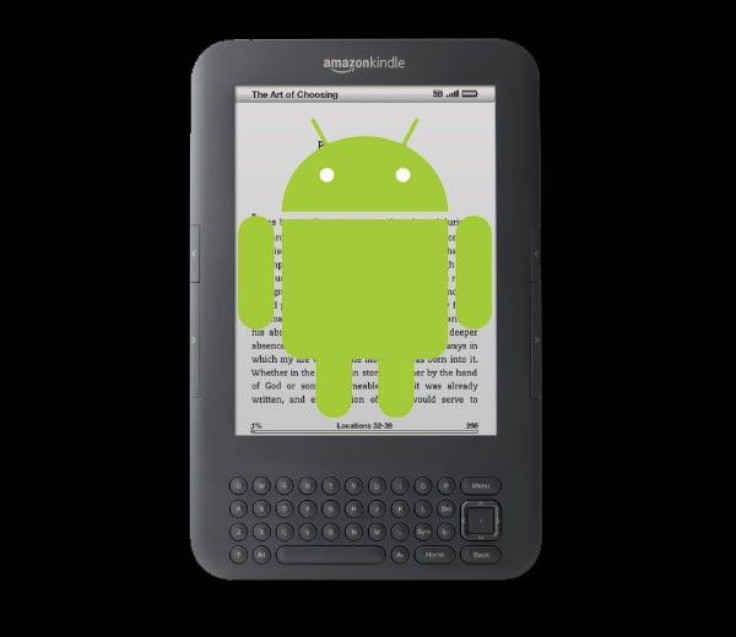 Amazon is about to launch a consumer tech battle with its highly-anticipated new tablet, expected to debut in October, and the company is likely to try to win customers for its new product through a low product price-point and an annual content subscription model that will let readers have free access to older books and streaming movies and TV shows.
Citing unnamed sources, The Wall Street Journal reports that Amazon's tablet library content will be available to Amazon's Prime members -- who currently pay $79 a year for unlimited two-day shipping for products on Amazon.com and also for access to streaming digital movies and television shows on the site.
By signing up more customers for its Prime annual subscriptions, the company will be able to lower the price of its new Kindle Tablet in an attempt to make the product more competitive against Apple's iPad, the industry leader.
Amazon has not commented on the report, but the information fits with how Amazon has approached its Prime subscriptions and previous launches of its popular Kindle e-reader devices. Amazon hasn't formally announced its anticipated tablet, but it's widely suspected to run on Android's platform, have a 7-inch display and be priced at below $300.
The lower price point will allow the new tablet to better compete with Apple's iPad, easily the industry leader, with pricing that starts at $499. Amazon is expected to sell its new tablet at a hardware loss initially, but integrating content from Amazon Prime into its tablets to get more members and also give more consumer value.
Currently, Amazon Prime membership doesn't include books, but The Wall Street Journal reported Amazon will likely expand the program to include books for its tablet owners.
Another news journal, eWeek, predicts that Amazon will also try to undercut Apple with the prices of magazine and newspaper subscriptions for tablet owners by possibly offering publishers lower terms to get the price down.
Apple's iPad has been the tablet industry leader without challenge over the past year and a half, but when HP discounted its slow-selling TouchPad to $99, buyers rushed in, selling out the product in a matter of days. Since then, industry focus has been on Amazon's efforts to reduce pricing for its new tablet and other auxiliary services, like Amazon Prime.
In essence, Amazon has been adding movie and TV show content for its Prime members, rivaling streaming video subscription service Netflix. By bundling Prime services with its new tablet, the company can lower costs on its hardware, while gaining a competitive edge against Apple and other competitors by signing up more customers for its subscription service.
Amazon is also testing a major overhaul of the company's retail website, Amazon.com. The new site is being streamlined for tablet optimization, meaning Amazon will be more user-friendly for Apple iPad users and users of the company's new Kindle tablet, which Amazon is expected to release within weeks.
Amazon's new Web site is less cluttered, with fewer buttons, more white space and a bigger search box. It's cleaner and lighter -- a tablet users' dream engine.
The company won't say when its new site will be available to the general public, but admits that yes, a major redesign is on the way. Already, one in five global Internet users interacts with Amazon on a monthly basis, according to industry research.
Apple rolled out subscriptions on its iPad in February of this year, but many publishers were reluctant to sign up to the platform because Apple takes a 30 percent cut of all subscription sales purchased within its app. Many have since given in, meaning that Amazon's arrival on the tablet scene, combined with the company's consistently low-priced models will likely yield a winning, discounted pricing model for consumers.
© Copyright IBTimes 2023. All rights reserved.