Amber Heard Appeals $10M Johnny Depp Defamation Verdict, Seeks New Trial
KEY POINTS
Amber Heard filed on Nov. 23 her formal appeal of the June 1 verdict in her and Johnny Depp's defamation trial
Heard's lawyers said the verdict "will have a chilling effect on other women who wish to speak about abuse involving powerful men"
Her attorney's argued in their appeal that the trial was held in the wrong state
Amber Heard has filed an appeal seeking a reversal of the decision or an entirely new trial in her and ex-husband Johnny Depp's defamation case, which she lost earlier this year.
Heard filed last month her formal appeal to the Virginia courts to overturn the June 1 jury verdict that ruled that Heard's Washington Post op-ed in which she made claims of domestic abuse was defamatory and awarded Depp $10.35 million in damages. The jury also awarded Heard $2 million in damages in her countersuit against ex-husband.
In the 68-page document dated Nov. 23, the actress' lawyers listed several legal objections, arguing that the trial was held in the wrong state and that the judge erred in prohibiting certain pieces of evidence, including therapy notes in which she reported being abused, the New York Post reported. The evidence had been ruled out as hearsay by Judge Penney Azcarate of Fairfax County, Virginia.
Heard's lawyers asked for the jury's verdict to be reversed, either with a dismissal of Depp's claims or a new trial entirely.
Heard's attorneys wrote in their appeal that the court "improperly prevented the jury from considering several instances in which Heard reported Depp's abuse to a medical professional."
"If not reversed, the trial court's exclusion of contemporaneous reports of domestic abuse to medical professionals will make it more difficult for other abuse victims to prove allegations of abuse, and likely deter them from coming forward," they wrote.
The filing also claimed that the verdict, if allowed to stand, "undoubtedly will have a chilling effect on other women who wish to speak about abuse involving powerful men."
Attorneys for Heard also argued the trial should have taken place in California, where the couple once lived together — and not in Virginia, where the Washington Post houses its servers.
Heard's filing also argued that the case should have never gone to trial in the first place because "another court had already concluded that Depp abused Heard on multiple occasions."
The filing was referring to the 2020 U.K. ruling in favor of the British tabloid The Sun, which Depp had sued for calling him a "wife-beater." British judge Andrew Nicol dismissed Depp's libel claims and ruled that the newspaper's allegations that the actor was a "wife-beater" were "substantially true."
"The trial court should have given preclusive effect to that 129-page decision, which followed a three-week trial at which Depp, Heard, and 24 other witnesses testified," Heard's filing said.
Heard's lawyers added, "Once this case did go to trial, Depp failed as a matter of law to meet his burden to prove actual malice by clear and convincing evidence in two ways. First, he did not demonstrate that Heard was aware of and intended to communicate the alleged defamatory implication that he had abused her. Second, he did not establish that Heard knew the alleged implication was false or subjectively entertained serious doubts about its faith. The trial court erred in declining to set aside the jury verdict and enter judgment in Heard's favor."
In November, Depp filed his appeal to reverse the payout given to Heard for her counterclaim against him. His legal team argued that her counterclaim win was "erroneous" because Depp should not be held liable for the 2020 comments made by his attorney, Adam Waldman.
Waldman claimed Heard and her friends set up Depp by calling the cops with a "hoax" of abuse claims back in 2016.
"Mr. Waldman is an independent contractor, whose allegedly tortious conduct is not automatically attributable to Mr. Depp," and "no evidence of Mr. Waldman's actual malice was presented at trial" by Heard's team, Depp's lawyers said in their filing.
"Ms. Heard presented no evidence at trial that Mr. Depp was personally involved in directing or making any of the three Waldman Statements. Indeed, Mr. Depp testified that he had never even seen the Waldman Statements prior to the filing of the Counterclaim in August of 2020," the documents added.
Depp's lawyer Camille Vasquez explained that Heard's decision to appeal the verdict prompted them to file their own appeal.
"Mr. Depp ended up filing his own appeal, so that the court could have the full record," Vasquez said on "CBS Mornings." "And [Heard] insists on continuing to litigate this matter, and we have to protect our client's interest."
She continued, "We are just hopeful that the court will uphold the verdict, which we think was the right verdict, and allow both parties to move on."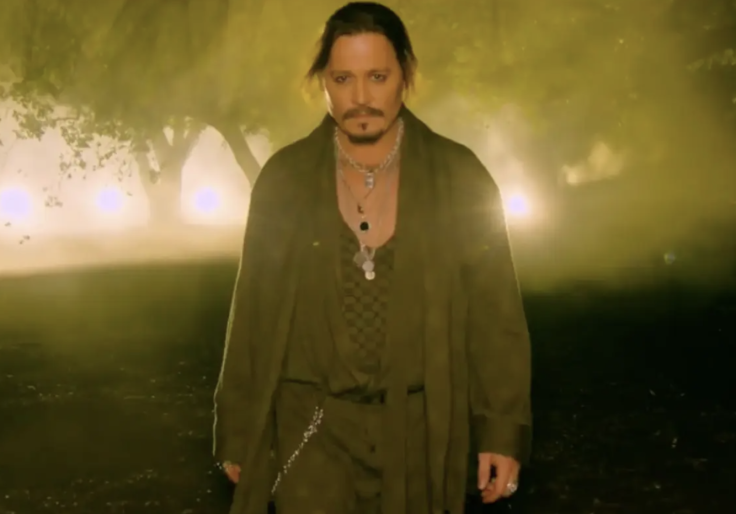 © Copyright IBTimes 2023. All rights reserved.