Amber Heard 'Aquaman 2' Firing Rumors Debunked; Twitter Reacts
KEY POINTS
The Hollywood Reporter's Ryan Parker said reports of Amber Heard being fired from "Aquaman 2" are "inaccurate"
His tweet received mixed reactions on Twitter, with some hoping things would change before filming officially begins
"Aquaman 2" is still slated for release in December 2022, with filming set to begin in the summer
Amber Heard is trending on Twitter anew due to rumors that she has been fired from "Aquaman 2," but these reports are apparently false.
Reports of Heard being axed from her role as Xebellian princess Mera in the sequel to James Wan's 2018 hit DCEU film popped up online Sunday, though there has been no official announcement from both Warner Bros. and the actress. Now, Ryan Parker, a senior staff writer for The Hollywood Reporter, has debunked these claims.
Parker said on Twitter Sunday that he's been told by an anonymous "reliable source" that reports of Heard being fired from "Aquaman 2" are "inaccurate." He did not share any other information.
"Told by a reliable source that reports of Amber Heard being fired off 'Aquaman 2' are inaccurate," he tweeted.
Parker's post received mixed reactions from social media users. Some are still hoping that Heard would either be taken off the project, which has not yet begun filming, or that "Aquaman 2" would be her last film as Mera.
One user wrote, "Then maybe WB needs to read the room. Because that is certainly not right to keep a confessed abuser in a major movie franchise. Literally most people want her gone."
"Not false, then - just 'inaccurate?' If she hasn't been fired (or bought out of her contract, in which case you're playing with semantics) then she's going to have an awfully hard time justifying her $100 million damages claim..." another asked the writer.
"for 'Aquaman 2' so then more accurately she hasn't been rehired," another suggested.
"Is 'not rehired' the new euphemism for 'fired'? At least AH has something to her credit then - a new term in the dictionary," a fourth user commented with laughing emoji.
Others, however, were happy that Heard remains a part of "Aquaman 2" and has not been replaced.
"We knew it all along. #AmberHeardIsMera," one fan wrote.
"Happy to hear that her job and personal life are two different things," a second user added.
"mera stans keep winning," a third netizen commented.
While Warner Bros. and the actress have not commented on the latest round of speculations regarding her involvement with the franchise, Heard had previously denied claims that she is no longer part of the project amid her ongoing legal battle with ex-husband Johnny Depp.
"I'm super excited about the amount of fan love and the amount of fan appreciation that Aquaman has acquired and that it has garnered so much excitement for Aquaman and Mera that it means we'll be coming back," Heard told Entertainment Weekly in November 2020. "I'm so excited to film that."
At the moment, not much is known about the plot of "Aquaman 2," which will once again star Jason Momoa as half-human, half-Atlantean superhero Arthur Curry. But filming is expected to begin this summer, and the movie is still slated for release in December 2022.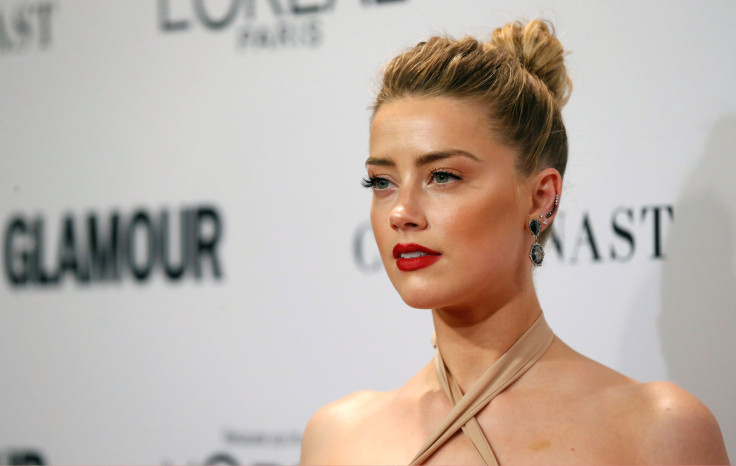 © Copyright IBTimes 2023. All rights reserved.