Amber Heard Could Face Perjury Probe After Admitting She Didn't Donate Divorce Money: Legal Expert
KEY POINTS
Amber Heard said under oath in a U.K. court in 2020 that "the entire amount of my divorce settlement was donated to charity"
Heard admitted this week that she has yet to make the full donation
Legal experts said the actress could face a perjury probe in the U.K. but noted that perjury is difficult to prove
Amber Heard could face a police perjury probe, according to legal experts, after the actress admitted she has yet to donate the money she received from her divorce settlement with Johnny Depp to charity.
After the couple divorced in 2016, Heard said she would split her $7 million settlement between the Children's Hospital Los Angeles and the American Civil Liberties Union (ACLU).
Heard stated in a 2018 interview that the money "was donated" to the two charities. The "Aquaman" star also said under oath during her court battle with Depp in the U.K. in 2020 that "the entire amount of my divorce settlement was donated to charity," according to the Evening Standard.
But while being cross-examined by one of Depp's lawyers Monday, Heard admitted that she has not yet made the full donation, prompting accusations that the actress misled the public when talking about the donations on talk shows and that she may have lied under oath.
Sean Caulfield, a partner at law firm Hodge, Jones and Allen, weighed in on Heard's disclosure in the ongoing defamation trial in Virginia between her and Depp, telling Daily Mail that he believes she could face a perjury probe in the U.K.
"Yes, I think so," Caulfield said when asked if he thinks police would investigate the claims. "While it may not be a central issue to the case [the donations], perjury is the single biggest threat and cuts to the core of our justice system, so the police may be invited to investigate to show that any member of the public who lies to the court can be prosecuted for perjury."
The lawyer noted that perjury is difficult to prove, adding: "It is not a central issue before the court, but if Depp's legal team are trying to paint a picture [that she is trying to keep the money], then it is."
Caulfield told the outlet that it is "always central that people do not perjure themselves." According to the Crown Prosecution Service's guidance, a person would have to know that what they said was false, which the legal expert said can be "hard" to prove.
"But it should not be that difficult to know whether she had made the donations or not. I can't see a problem there," he added.
Another hurdle in a potential perjury probe against Heard was that she would need to be "extradited" if the CPS authorizes a charge, according to the attorney. Caulfield said this is unlikely as Heard is a U.S. resident.
Another legal expert, Mark Stephens, also told Daily Mail that police could decide to investigate the claims but that it is "notoriously difficult" to bring and prosecute a perjury case.
"You have to show that someone deliberately told an untruth as opposed to them being confused or misremembering. I think it would be a very difficult thing to do," he told the outlet. "Police could investigate it, but they probably would not prosecute it. The case is not about what she spent her money on, but what took place during their relationship."
He added that the plaintiff would have to prove that Heard was aware at the time that she hasn't donated the money because "she may have been given advice that the donations were made."
In a pre-recorded deposition played in court last month, Terence Dougherty, chief operating officer of the ACLU, testified that the nonprofit had only received $1.3 million in Heard's name by the time of the deposition's recording in December 2021, People reported.
Dougherty said payments stopped coming in by 2018. The organization reached out to Heard in 2019 about future installments and "learned she was having financial difficulties," he added.
Heard said in court this week that she hasn't made the full donation yet "because Johnny sued me for $50 million in March 2019 and I've spent over $6 million."
Depp is suing Heard for $50 million over a 2018 op-ed she wrote for The Washington Post in which she described herself as a "public figure representing domestic abuse." Though Depp was not named in the article, he claimed it cost him movie projects.
Heard is countersuing for $100 million after Depp insisted her allegations of domestic violence were false and part of a "hoax."
The defamation trial will continue Wednesday.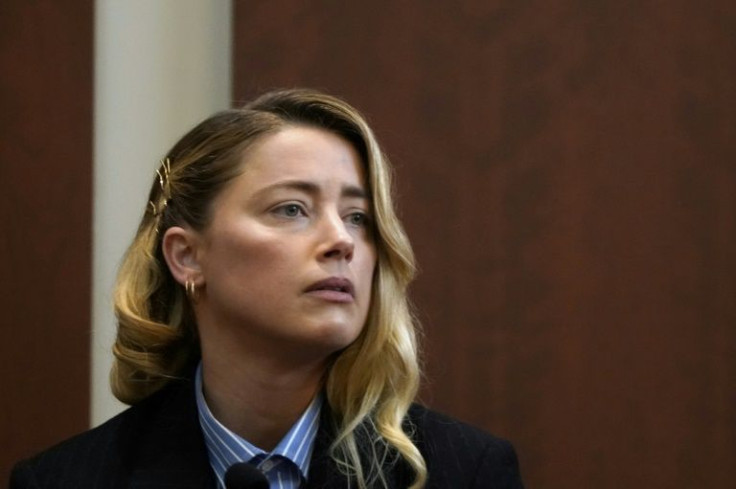 © Copyright IBTimes 2023. All rights reserved.