Amber Heard Could Go To Prison For Fabricating Evidence Against Johnny Depp, Says Legal Expert
A defamation lawyer has claimed that Amber Heard could go to prison for allegedly making false claims in court.
An expert witness called by Johnny Depp's legal team recently accused the "Aquaman" actress of fabricating photo evidence showing her alleged injuries as a result of Depp's abuse.
"I think that, as this case goes on, and we start seeing more and more objective evidence that she is lying about things under oath, that's when it starts crossing the line into the possibility that she is fabricating evidence, fabricating photos, fabricating bruises, altering evidence and then submitting it," Aaron Minc said in an interview with JOE, noting that fabricating evidence is "really serious" and "offensive" to the justice system.
The statement was made in reference to the photos presented by Heard's camp during the trial, showing the actress's face with bruises.
Upon examining the photos, expert witness Bryan Neumeister said the photos were essentially not the same and appeared to have gone through Apple's "Photos 3.0" app.
"These photos will not digitally fingerprint with each other. In other words, forensically they don't match," he explained.
While Heard's attorneys questioned Neumeister's credibility due to his lack of certifications in computer science, Minc said the prosecutors should look into the alleged fabrication of evidence "because if there is very clear evidence that she did that, that [prosecution] should certainly be considered."
He further noted that if it was proven that Heard fabricated the photos to use them against Depp, then that could lead to a "criminal prosecution and jail time."
Meanwhile, a former Los Angeles District Attorney has weighed in on the ongoing trial involving Heard and Depp and predicted that Depp might be the one to win the case. After stating in a recent podcast that neither of the two would win the case, Emily D. Baker further said she could now predict Depp emerging victorious in their court battle.
Baker explained that Heard's confirmation that she had retweeted the Washington Post op-ed she authored—which included the headline that Depp claimed to be defamatory—has given the "Pirates of the Caribbean" actor a huge advantage in the case.
"It has the headline in it and she's saying 'I published this op ed.' So, I think the tweet is their strongest case right now because she's saying 'I wrote this' and she's saying 'I wrote this including the headline.' And if they find that those allegations are not real or that they don't believe them or that they can't get there to believe in them enough to say it's not defamatory, then those are the strongest counts for him," she explained.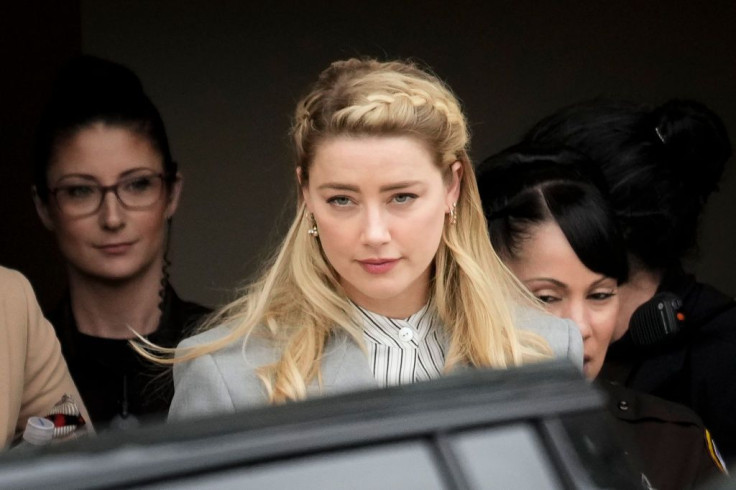 © Copyright IBTimes 2023. All rights reserved.