Amber Heard 'Painted On Bruises' To Obtain Temporary Restraining Order From Johnny Depp
KEY POINTS
Amber Heard allegedly painted on bruises to obtain a temporary restraining order from Johnny Depp
Johnny Depp submitted 87 surveillance footage to support his defamation case against Amber Heard
Netizens want Amber Heard to be removed from "Aquaman" movie
Amber Heard allegedly painted bruises to get a temporary restraining order from ex-husband Johnny Depp.
Just recently, an audio of Heard admitting that she hit the "Pirates of the Caribbean" star leaked. Due to this, the exes legal battle following their controversial split has been revisited.
Heard accused Depp of abusing her, which the latter vehemently denied. It came to a point when Depp wanted to subpoena James Franco over a surveillance footage when he joined Heard in an elevator. Depp wanted Franco for a deposition in the defamation lawsuit he filed against Heard.
"We are interested in James Franco and Elon Musk as fact witnesses because we have evidence they are men who saw Amber Heard's face in the days and nights between when she claimed Mr. Depp smashed her in the face on May 21 and when she went to court with painted on 'bruises' to obtain a Temporary Restraining Order on May 27," Depp's attorney, Adam Waldman, said (via E! News).
In May 2019, Depp submitted a lengthy declaration of support for his defamation lawsuit against his ex-wife. In the court documents obtained by E! News, Depp accused Heard of causing him "seriously bodily injury." Heard's lawyer denied all allegations and said that "the evidence in this case is clear: Johnny Depp repeatedly beat Amber Heard."
Meanwhile, it was learned that Depp submitted 87 surveillance footage to support his defamation case against Heard. Also, the "Aquaman" star's allegations against Depp had been refuted by two separate responding police officers and third-party witnesses.
Heard wrote an op-ed for Washington Post in 2018 in the wake of the #MeToo movement. She didn't drop names when she announced that she was an abused victim, but many believed she was pertaining to her ex-husband. Meanwhile, Depp believed that Heard was using the scandal to promote her career.
"Ms. Heard also knew that her elaborate hoax worked: As a result of her false allegations against Mr. Depp, Ms. Heard became a darling of the #MeToo movement, was the first actress named a Human Rights Champion of the United Nations Human Rights Office, was appointed ambassador on women's rights at the American Civil Liberties Union, and was hired by L'Oréal Paris as its global spokesperson," the court document read.
Following Heard's admission that she physically abused Depp, several netizens want her to be removed from the "Aquaman" movie. The online users want her to lose her acting jobs the way she ruined Depp's career.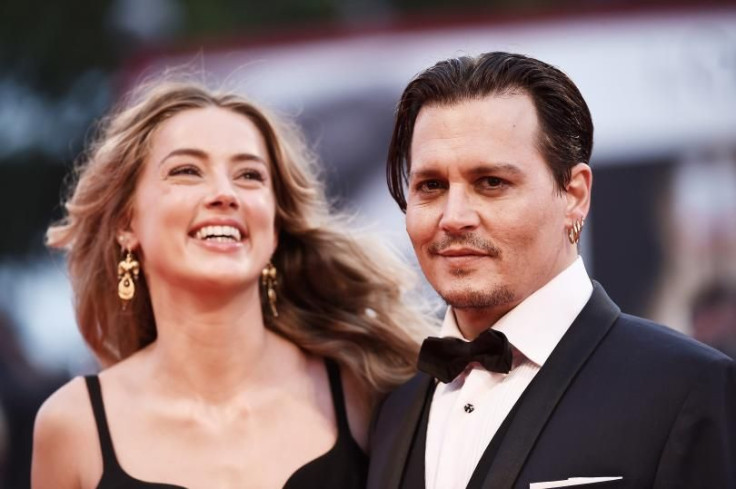 © Copyright IBTimes 2023. All rights reserved.