Amber Heard Promotes Zack Snyder's 'Justice League' After Johnny Depp Was Denied Appeal; Twitter Reacts
KEY POINTS
Amber Heard shared a still of her as Mera as she promoted Zack Snyder's "Justice League" on Twitter
Heard's critics mocked the actress over her short screentime in the four-hour movie
Fans praised Heard for her performance and hoped to see her in a separate Mera movie or TV show
Amber Heard promoted Zack Snyder's "Justice League" on social media days after Johnny Depp was denied an appeal in his "wife-beater" libel case in the U.K. with The Sun publisher News Group Newspapers.
On Saturday, Heard, 34, took to Twitter to share a black and white still of herself in full Mera costume as she celebrates the release of Snyder's four-hour cut of 2017's "Justice League" on HBO Max last week. The director's version comes after years of DC fans campaigning for its release.
"Seeing all your excitement around the release of Justice League @snydercut and the return of Mera. I get a sword and a crown? I'm in," she wrote, adding mermaid and popcorn emojis.
Heard's post, however, received mixed responses from Twitter users. Some expressed disapproval for her involvement in the movie, while others mocked her over her relatively short screentime in "Justice League."
"An abuser letting it be known to be participating five minutes in a four hour movie," one commented.
"You were trending on release day because nobody wanted you in it, don't flatter yourself," another added.
"Yes, the excitement around #JusticeLeague was huge ... definitely nothing to do with you though. Imagine being in a 4 hour movie for 5 minutes and being the most insufferable part of it," a third user wrote.
"Literally no one wanted you to return including the almost two million people who have signed a petition for you to be removed. Your role was so small if you blinked you would miss it and they removed you from all promotion...but whatever helps you sleep at night," a fourth user added.
Heard's fans quickly came to her defense, highlighting her performance in her brief appearance. In fact, some even wanted to see her star in her own Mera movie or TV show.
"Oh, she killed it in those five minutes, how jealous are you lol Johnny is losing everything and yet you are so obsessed, his fans mean nothing lmao as long as there are people who loves Amber and well... everyone's getting what they deserve," one Twitter user wrote.
"We just need that Mera tv show now... @hbomax you up?" another fan added.
"You were absolutely amazing. I freaking love you. I did miss your red hair though, I preferred it in aquaman. But other than that, hail to you my queen," a third user added.
"Hopefully we'll get to see more of you in the future I loved your performance in #ZackSnydersJusticeLeague," a fourth user wrote.
Some had initially thought Heard was removed from Snyder's "Justice League" because her name was not included in the credits and many didn't notice her on the trailer that was released in February. But the director confirmed that she would still be part of "Justice League" days before Snyder Cut was released.
Her post comes just hours after she tweeted about the U.K. Court of Appeal upholding Judge Andrew Nicol's ruling in her ex-husband's libel case against The Sun. The judge had ruled last year that the tabloid was fair in calling him a "wife-beater" in an April 2018 article, with the verdict asserting that the accusation was "substantially true" in regard to his relationship with Heard.
"Thank you," Heard simply tweeted.
Snyder's four-hour director's cut of "Justice League," which has an R-rating, a new score, finished visual effects, two new villains and Jared Leto reprising his role as Joker, is now streaming on HBO Max.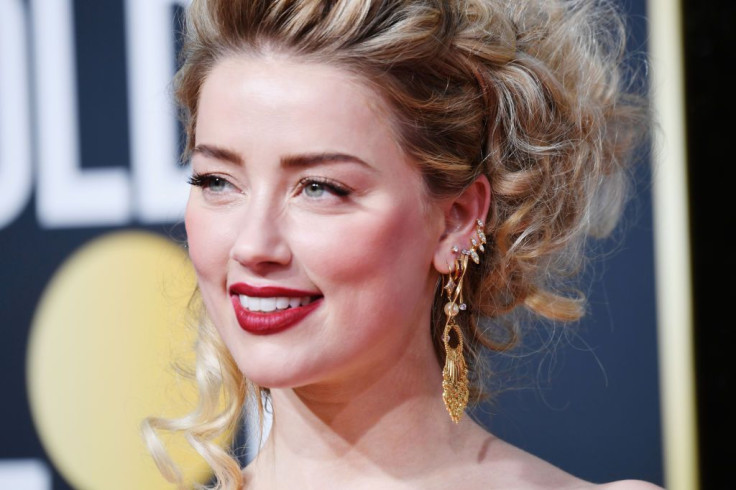 © Copyright IBTimes 2022. All rights reserved.
FOLLOW MORE IBT NEWS ON THE BELOW CHANNELS