Amber Heard Reportedly Left Johnny Depp Due To His Alleged 'Addictions,' Report Says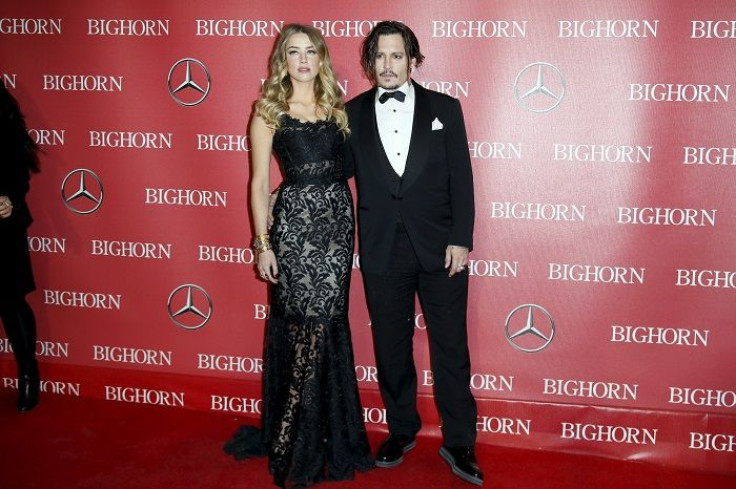 The drama surrounding Amber Heard's divorce from Johnny Depp continues to escalate following claims of blackmail and abuse. Latest updates on the said Hollywood divorce have indicated another reason why the actress has decided to end her marriage with the actor.
A source from Heard's side has revealed to E!News that the former Hollywood couple's relationship had its ups and downs that were mostly affected by the actor's alleged drug abuse. The source mentioned that despite the abuse, the actress previously hoped that things would become better in time. "Amber didn't want to come forward about the abuse because she had faith he'd get better and that it would stop," the source stated.
Heard has claimed that the "Alice Through the Looking Glass" actor reportedly displays a different behavior when "under the influence," as stated in the same report. The source also shared how Heard would give Depp another chance when he would apologize for his actions. However, the actress has reached the end of her rope and came to the realization that the actor's "addictions got the best of him."
The source also mentioned that Heard "suffered severe emotional trauma," which prevented her from revealing her abusive relationship with the actor. The source explained that Depp's estranged wife finally realized that "she couldn't continue living this way" and decided to separate from the Hollywood star.
The source even commented on how the actress' closest friends were surprised that she let the alleged abuse happen to her and that it took her some time before she filed for divorce. Heard's friends were said to describe the actress as a "thick-skinned" and "tough girl." Despite what she has been through, the source shared that the actress "still loves him and wants him to get help."
Meanwhile, Heard's lawyer has previously denied claims that his client was blackmailing Depp following an article that was written by the actor's friend Doug Stanhope. The comedian wrote that Heard was trying to manipulate Depp and that she was blackmailing him through the actress' domestic abuse claims.
Heard's lawyer stated that Stanhope's allegations were "absolutely and unequivocally false." The actress' legal representation has also demanded the publication that released Stanhope's article to retract the said piece.
Heard and Depp was married for 15 months. The actress filed for divorce on May 23.
© Copyright IBTimes 2022. All rights reserved.
FOLLOW MORE IBT NEWS ON THE BELOW CHANNELS