Amber Heard's Sister Told Ex-Boss Actress 'Cut Off' Johnny Depp's Finger: Court Docs
KEY POINTS
A transcript of a deposition from Jennifer Howell, a former boss of Amber Heard's sister Whitney Henriquez, came to light over the weekend
Howell described the moment Henriquez allegedly received a message from Heard about Johnny Depp's finger getting cut off
Howell claimed she heard Henriquez scream "she cut off his finger," referring to Heard and Depp
Amber Heard has denied the allegation that she severed one of Johnny Depp's fingers with a bottle during a 2015 altercation, but her sister allegedly told her employer that the "Aquaman" actress did cause his injury.
The alleged comments of Heard's sister Whitney Henriquez were revealed in a deposition that came to light following the unsealing of more than 6,000 pages of court documents over the weekend, New York Post reported. The newly unveiled legal filings detailed Heard's and Depp's efforts to present or exclude specific claims and exhibits from their defamation trial.
The unsealed documents included a transcript of a deposition from Jennifer Howell, a former boss of Henriquez, in which she describes the moment Henriquez allegedly received a message from Heard about the incident that led to the severing of Depp's finger, according to the outlet.
"She just screamed, 'She's done it now. She's cut off his Goddamn finger,' and made this huge proclamation. And I pushed my chair back. I was like, 'What?'" Howell told Depp's lawyer, Camille Vasquez.
"And she goes, 'She cut off his finger. She cut off his finger.' And then she bolted out the door and was like, 'I got to call somebody. I got to call somebody,'" Howell continued, quoting Henriquez.
Vasquez asked Howell to name the "she" and "he" in Henriquez's alleged statement.
"It was Amber and Johnny, and she apparently had thrown a bottle and cut off his finger, is what (Henriquez) reported when she came back in from whoever she talked to outside," Howell added.
The "Pirates of the Caribbean" star testified in April that during a fight between the exes in Australia in 2015, Heard allegedly hurled a bottle of vodka at him, which shattered and severed the tip of his finger.
Recalling the alleged incident, Depp said, "I didn't feel the pain at first — what I felt was heat and something dripping down my hand. I don't know what a nervous breakdown feels like, but that's the closest I've ever [felt to one]. I knew in my mind and my heart that this is not life. No one should have to go through this."
On the stand, Depp also admitted that he lied to a doctor about the cause of his injury because he didn't want his then-wife to be in trouble.
"I said that I had smashed it in these large accordion doors," he said. "I didn't want to get (Heard) in trouble. I tried to just keep things as copacetic and as easy as possible for everyone. I did not want to put her name in that mix."
During the trial, Heard's legal team showed a text Depp sent to his personal doctor telling the latter, "I have chopped off my left middle finger to remind myself never to lose my right one again," Insider reported. However, the actor argued that it was a joke and not a confession about cutting his own finger.
"When you say 'I got my finger cut off,' it doesn't necessarily mean you've done it yourself," Depp explained.
Heard denied causing Depp's injury, claiming that he hurt the finger himself in a drunken rage — possibly when he smashed a wall-mounted phone to "smithereens" — and then went on to sexually assault her with a vodka bottle.
On June 1, a Virginia jury sided with Depp and found that Heard defamed the actor in her 2018 Washington Post op-ed about being a domestic abuse survivor. The jury awarded Depp over $10 million in damages.
Heard also received $2 million for partially winning her countersuit against her ex-husband.
Both filed their own notice of appeal late last month against the verdict.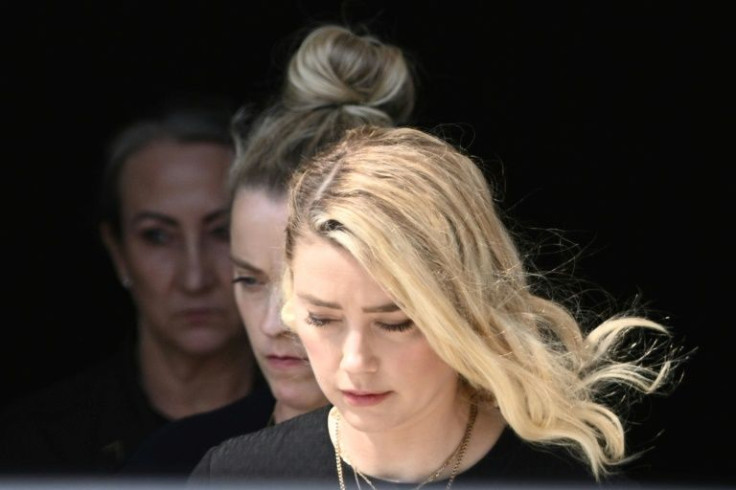 © Copyright IBTimes 2023. All rights reserved.