Amber Rose And Wiz Khalifa Give First Interview Since Announcing Pregnancy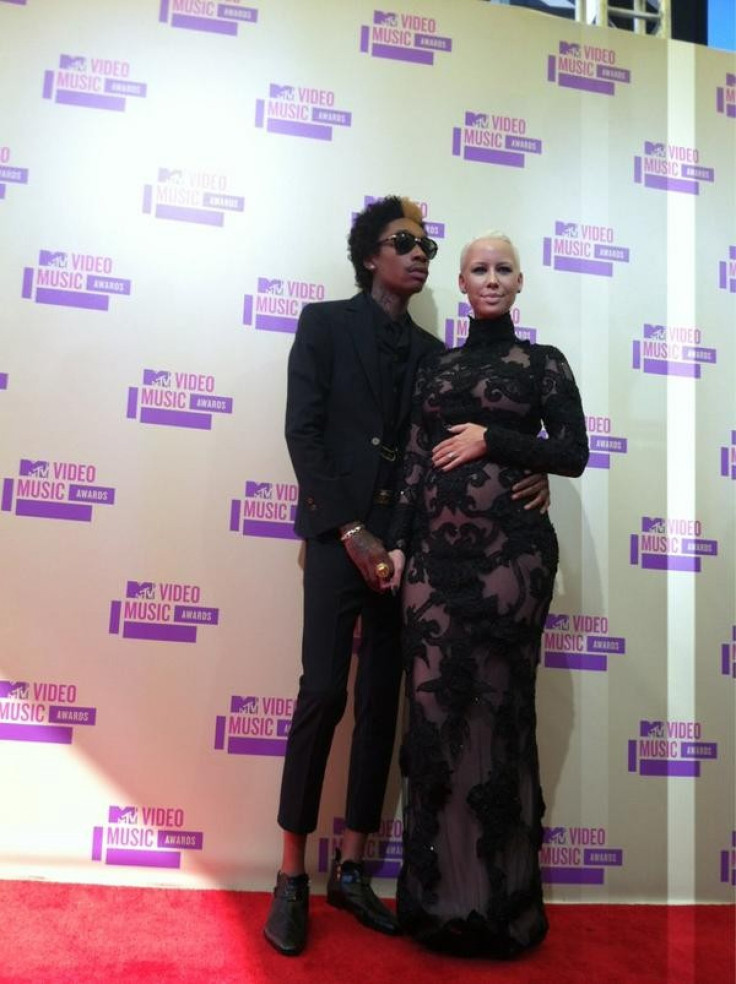 Amber Rose and Wiz Khalifa have given their first interview since announcing Rose's pregnancy at the 2012 VMA Awards.
The couple, who are engaged, spoke with XXL magazine on their relationship and their first child.
"I love my baby. She's gorgeous and it makes me look even cooler when I show how much I love her to other people," Khalifa said "… When I met Amber, she loved me for who I was. I had some money, but it was like to pay my bills and literally set myself up for a future. But I was wearing the same camo shorts and high-tops and Chucks. But she liked my swag and she liked me for who I was and I wasn't afraid of that… She didn't wanna date any entertainers or anybody in the business. She didn't know who she wanted to be with, but she knew who she didn't wanna be with."
Rose earlier dated rapper Kanye West, before accusing him of cheating on her with his current girlfriend, Kim Kardashian.
Rose also had nothing but sweet things to say about Khalifa, the "Work Hard Play Hard" rapper.
"[H]e's just a genuine sweet guy. And that's what made me fall in love with him. And I just said, 'You know what, I don't care if he's a rapper.' I don't care if people say, 'Oh, you're a golddigger.'
I don't care if people say, 'Oh, you went from one rapper to another,' or whatever. I love him. I don't look at him as a rapper. I look at him as Cameron Thomaz, not even Wiz Khalifa. I just fell so deeply in love with him, I didn't care what anyone says."
Rose and Khalifa publicly announced Rose's pregnancy when Khalifa told MTV's Sway Calloway on the red carpet: "We're expecting a beautiful lil baby -- me and Amber. We're so excited. We're having a baby!"
Rose told XXL about the birth: "I'm so ready. I'm going all-natural.
I've decided that I'm going to have an all-natural water birth. No medicine. I want those bragging rights! The next time Wiz has a stomach ache or anything, I'll say, 'I popped out a baby all-natural.'"
Rose first tweeted a picture of her growing baby bump to her followers last week, with the photo caption, "Our lil wizbud Is growing so fast ;-)."
© Copyright IBTimes 2023. All rights reserved.