Amber Rose Declares Love For 21 Savage After Lil Pump Dating Rumors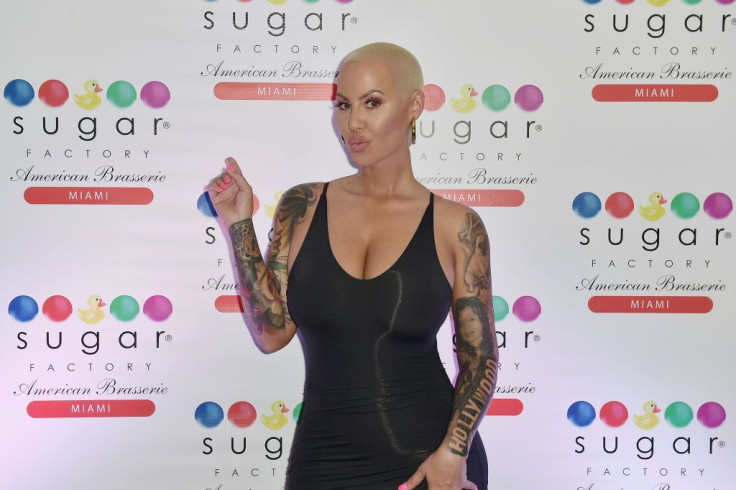 Amber Rose and 21 Savage may no longer be together, but it seems as if the star wants her ex-boyfriend to know she still loves him following rumors she is dating Lil Pump.
On Monday, Rose shared an old photo of herself and the rapper, whose real name is Shayaa Bin Abraham-Joseph, to Instagram. In her post, the model expressed her admiration for her ex-boyfriend and praised him for supporting her throughout their relationship.
"I love this man so much. I know the Internet portrays me to be some heartless person or they feel like I'm incapable of love but I love him so hard. He is not only one of the most talented people I have ever met but he is so real, humble and smart as hell," she wrote.
Rose appeared to hint at the recent photo and video circulating of her spending time with Lil Pump by suggesting her followers should not believe everything they see online "because the Internet is fake."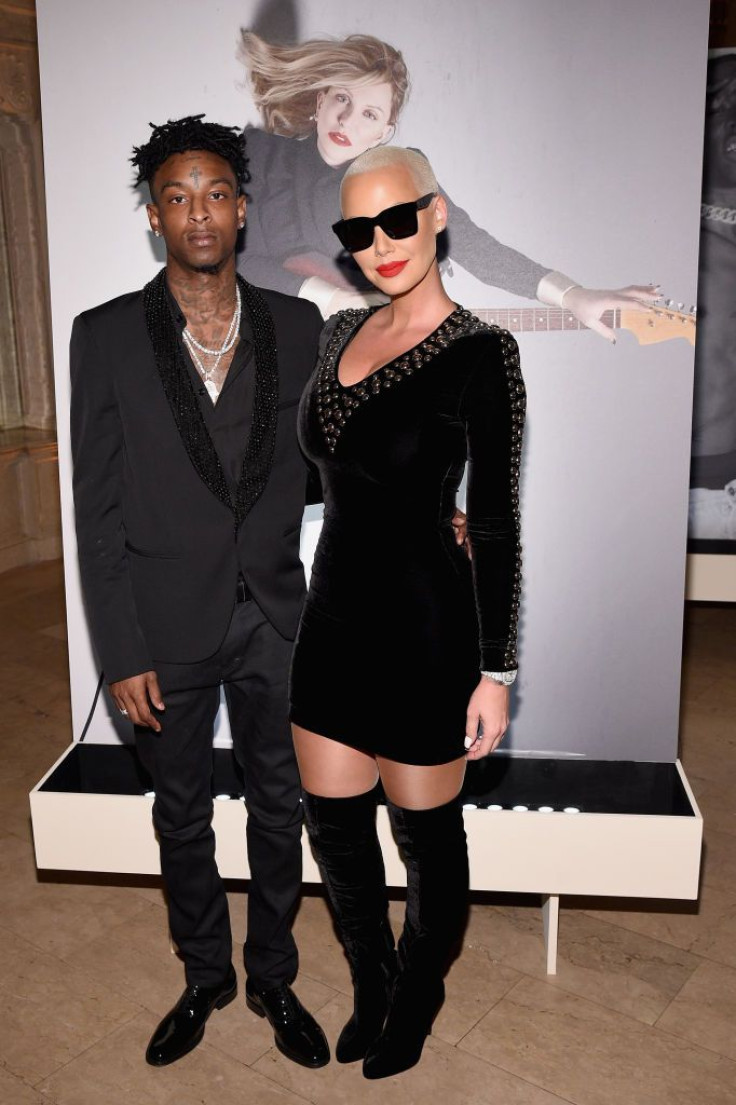 "It's the price of fame I guess but it's not real life because in real life Shayaa is my heart and soul," the star stated.
The 34-year-old went on to gush over her ex-boyfriend, who she claimed genuinely cared about her and alleged he was the only one to support her Slutwalk and "feminist views" without caring about the opinion of others.
Rose ended her message by encouraging her followers to share their true feelings with the person that brings joy to their lives. "I love him. Put ur pride to the side and tell the person you really love how much they mean to you today because life is too short to care about what anyone else says."
Rose's lengthy post comes after reports alleging she is dating Lil Pump. Over the weekend, she was seen watching the 17-year-old rapper's performance at the Rolling Loud festival. The model also appeared in a photo on Kevin Wong's Instagram page lighting a cigarette for the artist, further fueling rumors about a potential relationship.
The Muva Clothing founder confirmed her split with 21 Savage in March but revealed she hoped the two would eventually get back together.
21 Savage has not responded to Rose's post on social media.
© Copyright IBTimes 2023. All rights reserved.