Amelia Earhart Birthday: 10 Inspiring Quotes By Champion Aviator
American aviator Amelia Earhart, who was the first woman to fly solo across the Atlantic Ocean, was born on July 24, 1897.
She and her navigator Fred Noonan mysteriously disappeared on July 2, 1937, while attempting a round-the-world flight.
Their bodies were never found, giving rise to several conspiracy theories about their disappearance. Some theories claimed Earhart's plane ran out of gas and crashed into the open ocean somewhere in the vicinity of Howland Island. Some also said her body was eaten by coconut crabs. However, there has been no evidence to prove the claims.
On this day, the world celebrates and remembers her achievements. Here are some quotes from the legendary aviator, courtesy Ameliaearhart.com and BrainyQuotes, to celebrate her 125th birthday.
1. The most difficult thing is the decision to act, the rest is merely tenacity. The fears are paper tigers. You can do anything you decide to do. You can act to change and control your life; and the procedure, the process is its own reward.
2. My ambition is to have this wonderful gift produce practical results for the future of commercial flying and for the women who may want to fly tomorrow's planes.
3. One of my favorite phobias is that girls, especially those whose tastes aren't routine, often don't get a fair break… It has come down through the generations, an inheritance of age-old customs, which produced the corollary that women are bred to timidity.
4. The woman who can create her own job is the woman who will win fame and fortune.
5. Please know that I am aware of the hazards. I want to do it because I want to do it. Women must try to do things as men have tried. When they fail, their failure must be a challenge to others.
6. Never interrupt someone doing something you said couldn't be done.
7. The soul's dominion? Each time we make a choice, we pay with courage to behold restless day and count it fair.
8. I lay no claim to advancing scientific data other than advancing flying knowledge. I can only say that I do it because I want to.
9. In my life, I had come to realize that, when things were going very well, indeed, it was just the time to anticipate trouble. And, conversely, I learned from pleasant experience that at the most despairing crisis, when all looked sour beyond words, some delightful "break" was apt to lurk just around the corner.
10. The most effective way to do it is to do it.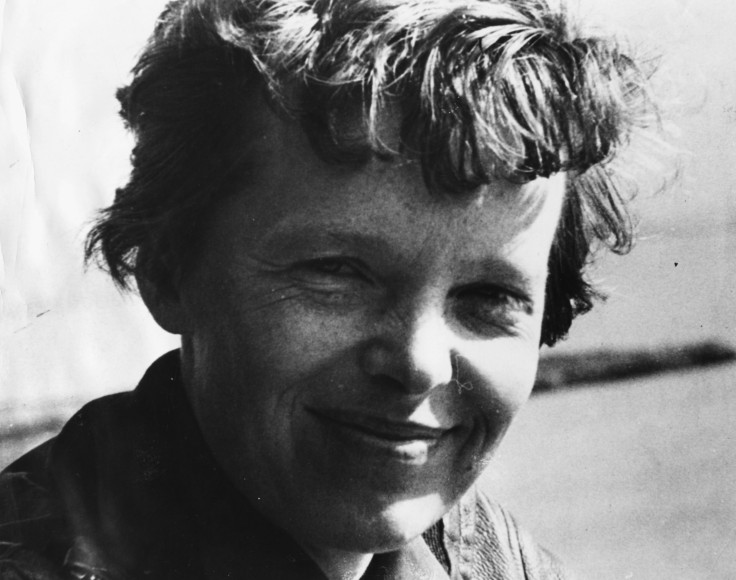 © Copyright IBTimes 2023. All rights reserved.