Amelia Earhart Facts: Champion Aviator's Stolen Car Found
A rare vintage car that once belonged to Amelia Earhart was stolen last week and three days later the vehicle was found parked on a street in a Los Angeles neighborhood, reports said Tuesday. The car — a 1932 Hudson Essex Terraplane — was discovered Monday night in El Sereno, CBS Los Angeles reported.
The green and black car, which is worth between $250,000 and $500,000, is one of only 14 models still known to exist.
The vehicle's owner, car collector Jim Somers, told CBS Los Angeles that he usually stores it in a trailer in an industrial complex secured with a safety lock. He said he removed the car in preparation for a car show over the weekend and it went missing since then.
Somers said in 2014 that he originally paid $9,000 for the car and spent $15,000 on cosmetic work and fixing the engine.
The world-famous aviator and her navigator Fred Noonan mysteriously disappeared on July 2, 1937, while attempting a round-the-world flight. Their bodies were never found.
Below are some facts about Earhart, the first woman to fly solo across the Atlantic Ocean.
1. Earhart was born in Atchison, Kansas, on July 24, 1897.
2. During World War I, she served as a Red Cross nurse's aid in Toronto, Canada.
3. Earhart started flying lessons in January 1921.
4. Earhart and Noonan departed Lae, Papua New Guinea, for Howland Island on July 2, 1937.
5. On July 19, 1937, Earhart and Noonan were declared lost at sea.
6. There have been several conspiracy theories surrounding Earhart's disappearance, including the crash and sink theory, which states Earhart's plane ran out of gas and the plane crashed into the open ocean somewhere in the vicinity of Howland Island.
7. According to another theory, coconut crabs ate the pilot's remains after her plane crash-landed on Nikumaroro, or Gardner Island.
8. In July last year, the History Channel debuted a TV special called "Amelia Earhart: The Lost Evidence," featuring a newly discovered photo showing Earhart just after she disappeared.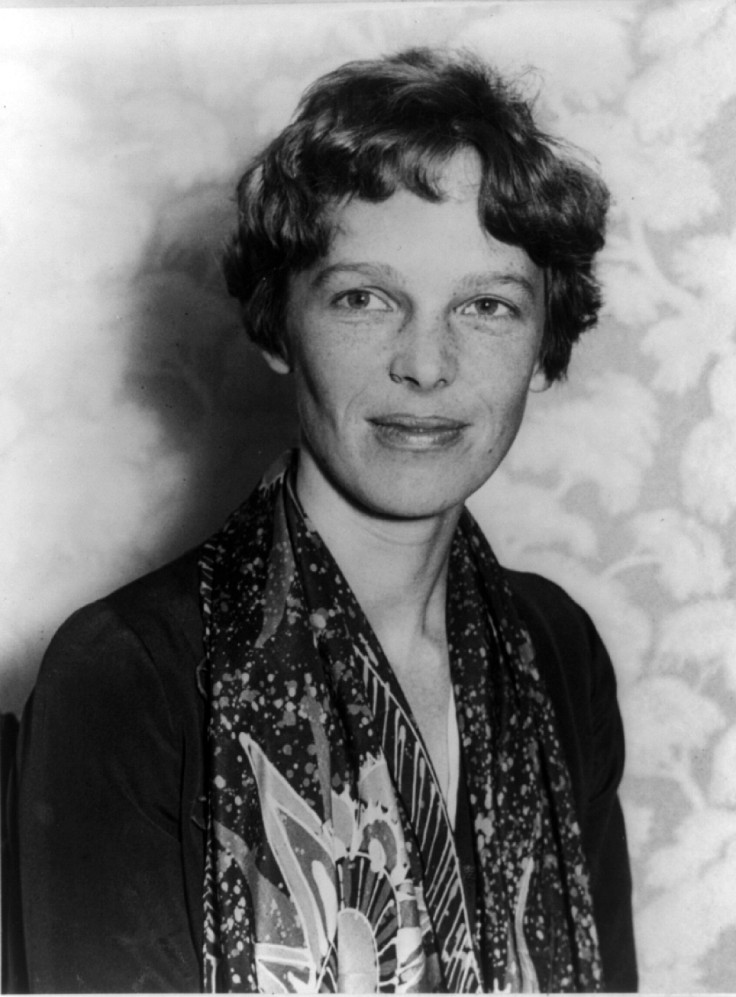 Below are some famous quotes from Earhart:
The most difficult thing is the decision to act, the rest is merely tenacity. The fears are paper tigers. You can do anything you decide to do. You can act to change and control your life; and the procedure, the process is its own reward.
My ambition is to have this wonderful gift produce practical results for the future of commercial flying and for the women who may want to fly tomorrow's planes.
One of my favorite phobias is that girls, especially those whose tastes aren't routine, often don't get a fair break… It has come down through the generations, an inheritance of age-old customs, which produced the corollary that women are bred to timidity.
The woman who can create her own job is the woman who will win fame and fortune.
Please know that I am aware of the hazards. I want to do it because I want to do it. Women must try to do things as men have tried. When they fail, their failure must be a challenge to others.
© Copyright IBTimes 2022. All rights reserved.
FOLLOW MORE IBT NEWS ON THE BELOW CHANNELS