'American Crime Story' Season 3 Spoilers: 'New Girl' Star Max Greenfield Cast In Versace Story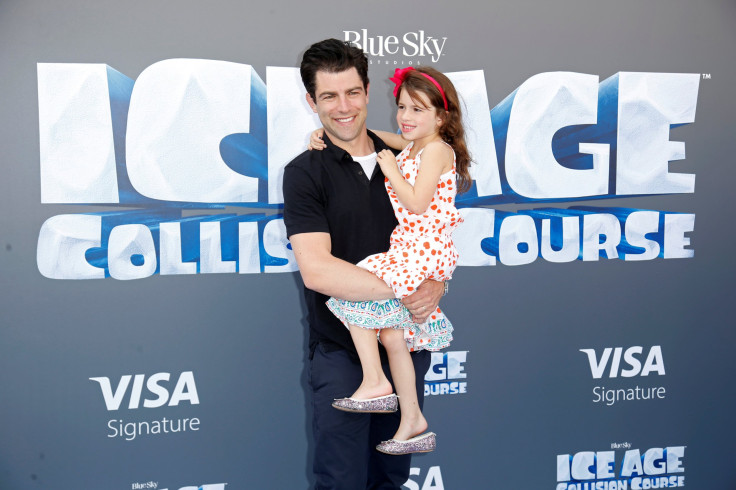 "American Crime Story" Season 3 recently cast Max Greenfield in a secret role.
On his Instagram account, series creator Ryan Murphy posted a photo of "American Crime Story" Season 3 cast member Darren Criss with the "New Girl" actor. In the snap, the former is wearing a mustard-colored muscle shirt, while Greenfield is wearing a red button down polo shirt. Murphy captioned the photo by revealing that the co-stars are on set filming "The Assassination of Gianni Versace: American Crime Story."
This is not the first time that Greenfield will be working with Murphy. In the past, the actor also starred in "American Horror Story: Hotel," where he played the role of a drug addict named Gabriel. Greenfield's character was raped by the Addiction Demon during his stay at the Hotel Cortez, according to TV Line.
"American Crime Story" Season 3 will have a total of 10 episodes centered on the 1997 assassination of famed fashion designer Versace by serial killer Andrew Cunanan (Criss). Versace was killed on the steps of his home in Miami Beach. The upcoming installments will be based on the book, "Vulgar Favors," written by Vanity Fair writer Maureen Orth. Criss' casting was announced in February, while Ricky Martin was cast in April. The singer will be giving life to the character of Versace's longtime partner, Antonio D'Amico.
Meanwhile, Versace will be played by "The Bourne Ultimatum" star Edgar Ramirez. He, Martin, Criss and Greenfield will also be joined by Penelope Cruz. The actress will be playing the role of Versace's sister, Dontella.
Earlier this year, there were rumors that Murphy was eyeing Lady Gaga for the role, but Murphy immediately debunked the reports. He and Lady Gaga previously worked in "American Horror Story: Hotel."
The production for "American Crime Story" Season 3 kicked off last month, and it is expected to be released on FX sometime next year, according to TV Line. While speaking with People in January, Murphy explained how he and his team choose the themes for "American Crime Story." "I think with 'American Crime Story' whenever we do a crime, it has to sort of have a social context to it. Like O.J. had sexism and racism and all of that stuff, and Versace-Cunanan has a huge amount of homophobia and celebrity worship – and why did that happen in that beginning of that culture?" he said.
At the time, Murphy also dished on how he selects the actors who will give life to the main characters in the series. According to him, he has learned to take some time to think and rethink his options before casting anyone. "The interesting thing that I've learned in my career now is I used to be like, 'Let's hurry up and get it done.' And now I'm like, 'You know what? No. Let's stop, let's wait, let's have the luxury of attack mode. That's what we did with 'Feud,' which I liked… We started shooting with five or six of the eight episodes kind of done. I like that and I think it sort of makes a better show," he said.
© Copyright IBTimes 2023. All rights reserved.