'American Horror Story' Actress Sarah Paulson Reveals Her Own Terrifying Hotel Experience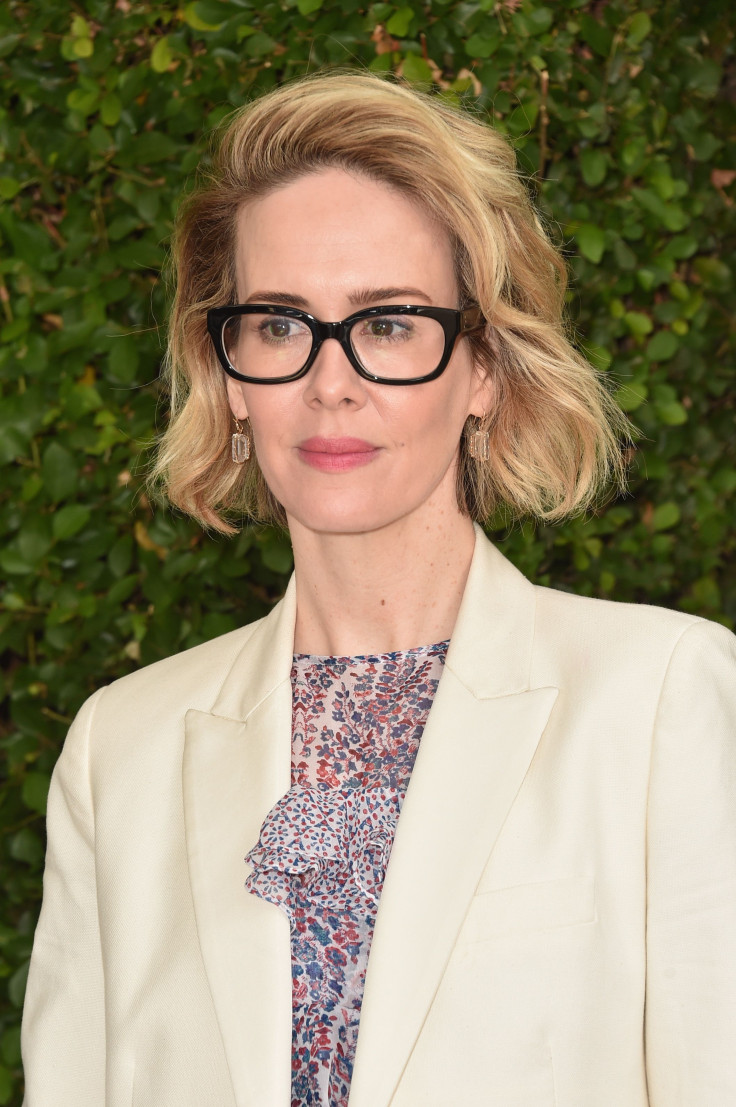 As if "American Horror Story" hasn't already made us weary of hotels, Sarah Paulson, star of the hit FX series, told a tale so frightening that we may never sleep outside of our homes ever again. The actress revealed that before she starred on Season 5 of "AHS," a spooky installment centered around the creepy, fictional Hotel Cortez, she encountered a hotel experience so terrifying it might as well have been a scene straight out of Ryan Murphy and Brad Falchuk's horror anthology.
While appearing as a guest on the "Rachael Ray Show" on Wednesday, Paulson divulged that she found herself in the middle of a real-life hotel horror story while filming the 2012 HBO political drama "Game Change," a movie based on the 2008 United States presidential election campaign starring Julianne Moore.
"I was staying at the only hotel that allowed dogs," she began, noting that the entire, pet-less cast and crew of the Jay Roach film was sleeping at another location, "I came in the room and there were smudges of grease in all the light fixtures."
But that was only the beginning of Paulson's creepy recant! The Emmy-nominated artist revealed that in addition to uncovering stomach-turning sheets on her bed, which encouraged her to have a friend send her a blanket, she also found a telephone book that she believes was covered in blood during her stay at the hotel from hell.
"I asked if they could move me," she told the host, explaining that because she had her furry friend with her -- she was stuck. "For my dog, I suffered."
Creepy! But at least that hair-raising experience gave Paulson a leg up on how to prepare for her role on Season 5's ghostly installment. During an interview with the Wall Street Journal, Paulson's co-star, Evan Peters, who portrays Mr. James Marsh -- the character behind the spooky hotel -- dished that the fifth season of "AHS" is "flashier, sexier and bloodier" than ever before.
"I think it's the scariest season of all. I'm not just saying that," the "AHS" veteran stated. "Honestly, there are a lot of elements that are very scary. I think because it's present day, so that's really cool, and the hotel. I mean, what's scarier than a hotel?"
"American Horror Story" airs Wednesday nights at 10 p.m. EST on FX.
© Copyright IBTimes 2023. All rights reserved.