'American Horror Story' Season 3 Re-Cap And Spoilers: Will It End With One Witch Standing? [VIDEO]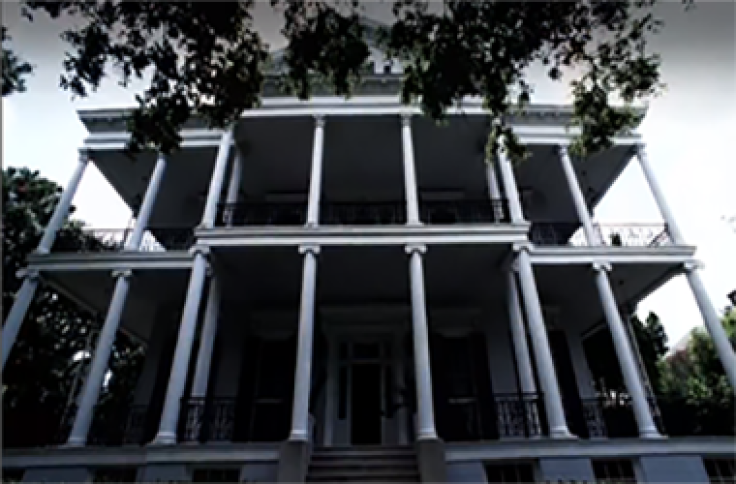 There was blood, gore, revenge and sacrifice in the intense Episode 11 of 'Coven' which aired last night. With just two episodes left, viewers saw the desperation of Fiona to kill the next Supreme, as she seemed to gain strength from her love with the Axeman; His offer- to give up the axe if Fiona gave up the Coven, but first the next in line must die.
It seems the Axeman is smitten with the ruling Supreme as he killed the witch hunters for her, but will Fiona's love for him be matched, and could she possibly live a quiet life without her Coven?
We also saw the return of Queenie, who seems stronger than ever. Her powers are growing, as is her will. The Coven appears to no longer be a safe haven for these witches as they all turn on each other.
New alliances are being formed, the new Supreme is rising, and Zoe along with Kyle is seen running from the Coven in the nail biting final scene. Will Zoe return since she remains the front runner for the next Supreme?
Cordelia's devotion to the Coven was seen when she gorged her own eyes out to gain the power of second sight. Now no witch can be safe from the truth that Cordelia will see. But will she be strong enough to avenge the truth?
Moving in to Episode 12 "Go To Hell" viewers will continue to see the desperation of Fiona to keep her power and her life. We see 'The Seven Wonders' played out, which is a dangerous ritual to uncover the new Supreme. Will it be a matter of whom is the last witch standing?
Episode 12 will reveal Queenie's new power to descend to Hell and return. Will this power be enough to bring back Nan- and will her murder finally be avenged?
Misty Day, perhaps the most innocent witch left, along with Zoe will return. Both these witches are the front runners to be the next Supreme. With all the blood and violence of Episode 11, we can't wait to see what Episode 12 brings.
The American Horror Story franchise has a way to surprise its audiences, with unique twists that we don't see coming, and if the past two series has taught us anything, it's to expect the unexpected. No one is safe, and no one can say with any certainty that will be left standing as the hit series comes close the end.
© Copyright IBTimes 2023. All rights reserved.