'American Horror Story' Season 3 Spoilers: Chilling New Photos From 'Coven' Episode 6 Reveals New Look For Madison
WARNING: SPOILERS AHEAD! Do NOT continue reading if you don't want to hear our theory on what's going to happen to Madison in episode 6, "The Axeman Cometh."
Poor Madison hasn't had the best of luck on "American Horror Story: Coven." Between getting gang-raped and having her throat cut, you'd think that the young witch would finally find peace. But that's far from what happened to her after she died.
In episode 4 it was revealed that Spalding decided to keep Madison instead of burying her. Dressing her up for one of his tea parties, he packed her rotting corpse in a box like one of his treasured dolls. But episode 5 showed that Spalding's plan had some flaws. Forced to spray the room with an air freshener to get rid of that pesky decaying body smell, Spalding accidentally ripped Madison's arm off trying to get her out of her box.
But as we previously reported, season 3 of "American Horror Story" has no plans to get rid of Madison completely. Show co-creator Ryan Murphy revealed to Entertainment Weekly last week that "dead Madison is in many, many, many episodes." And that's not all. Actress Emma Roberts took to Twitter on Tuesday to share with her followers that she's still filming on set.
"Madison's shoes today @bandofblondes @prada I think I'm in love! #ahscoven #studs #heels #gorgous," Roberts posted along with a photo of black studded Prada heels.
Thanks to a leaked synopsis for the upcoming sixth episode, "The Axeman Cometh," we know that the remaining young witches at Miss Robichaux's will be using a spirit board in an effort to find Madison. Whether they find her or not remains a mystery, but Murphy and photos from the episode give a few hints.
Murphy recently told EW that Spalding will "obviously" be brought to justice "for his dark deeds," and that in the next episode "we deal with the Madison of it all." That's a pretty cryptic message, so "American Horror Story" fans have to take into consideration the following photo of Emma Roberts' character in episode 6: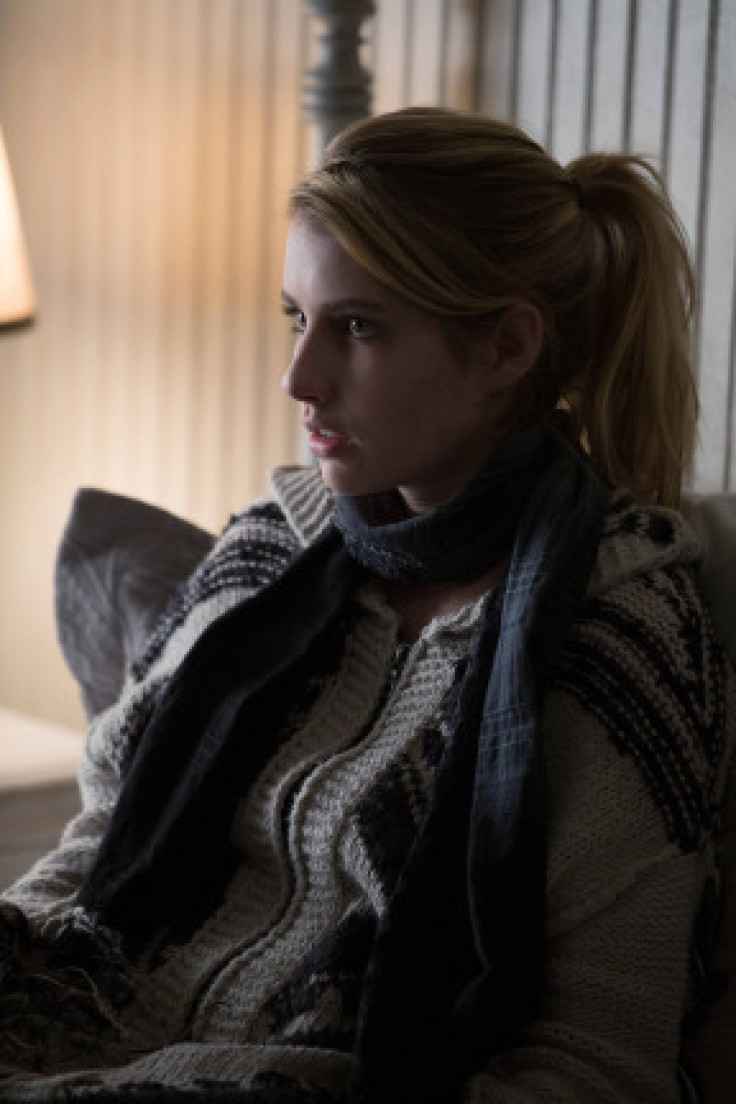 Is Madison alive or dead in the photo? Since the witch has a scarf around her neck and a baggy zip-up sweater on (the better to hide your torn off limb, my dear) we have a feeling that she's still dead. But it's important to note that Zoe meets up with Misty again – so maybe Madison still has hope?
What do you think will happen to Madison? Check out more photos from episode 6, "The Axeman Cometh," and let us know your thoughts on "American Horror Story: Coven" in the comments section.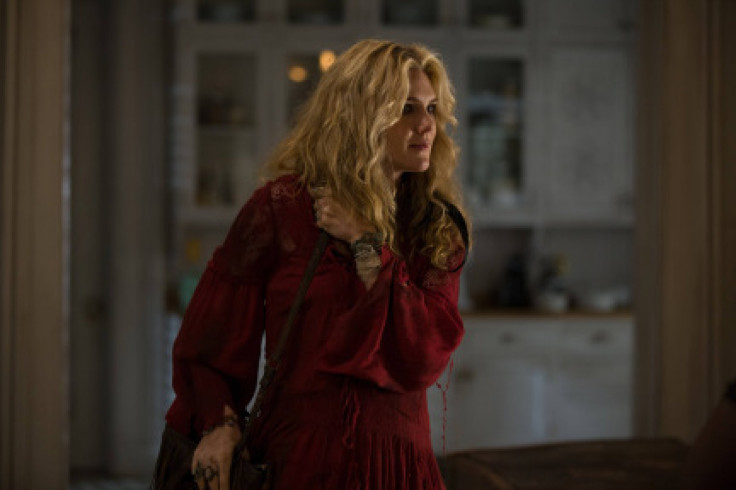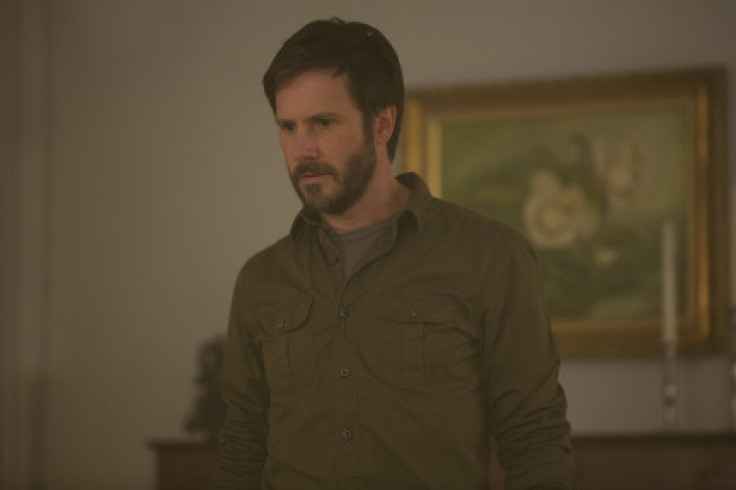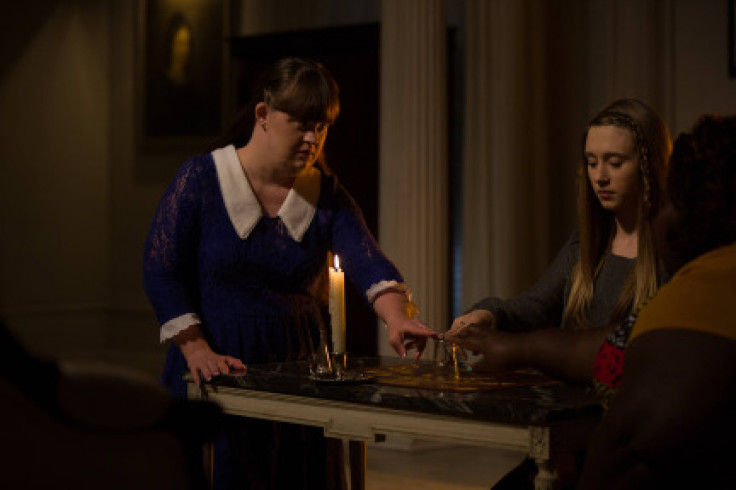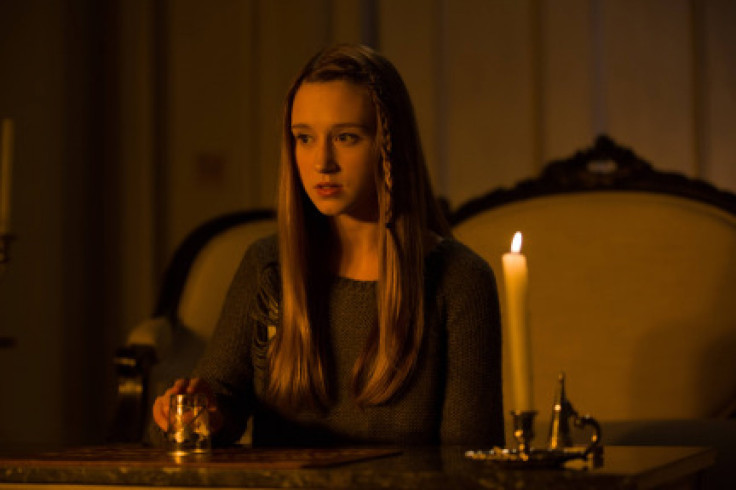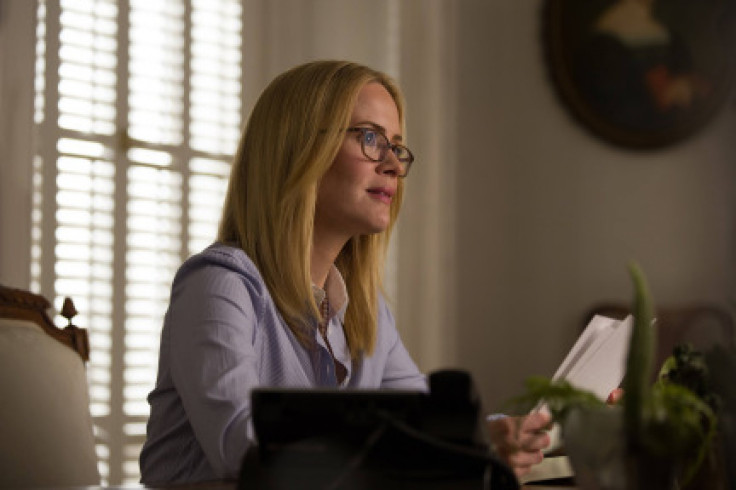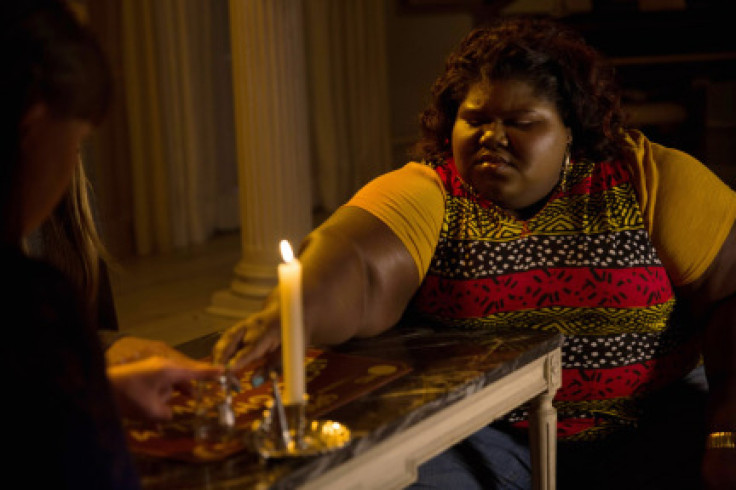 © Copyright IBTimes 2023. All rights reserved.