'American Horror Story' Season 3 Spoilers: Evan Peters Girlfriend Emma Roberts Joins 'Coven' As Madison; What Does It Mean For Taissa Farmiga?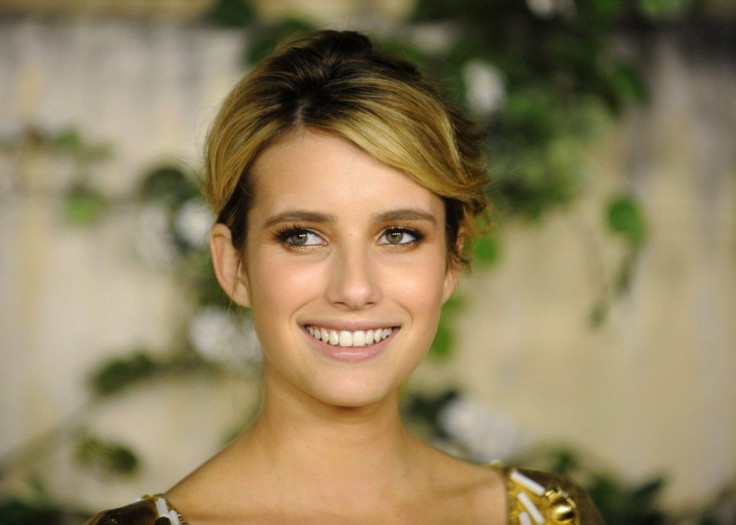 Emma Roberts, the niece of actress Julia Roberts, is set to join the cast of "American Horror Story: Coven."
Roberts will play Madison, who is described as a "young and sexy Hollywood-actress type" who loves to party. TV Line broke the news that Roberts received the role. In April, E! News said that Madison would be a recurring character on the show and could be featured in as many as nine episodes.
Roberts has been dating actor Evan Peters who played psychotic (dead) teen Tate Langdon in season one of FX's "American Horror Story."
Peters season three character remains under wraps, but during a Google Hangout with Golden Derby the actor said that he will be working again with his season one love interest actress Taissa Farmiga, who played tortured teen Violet Harmon in the first season.
In February, when Farmiga was cast for "Coven," the show's co-creator Ryan Murphy revealed that her character will be involved in a big romance. Murphy said he missed the "young star-crossed lovers element" that the show lacked in season two. Since spoilers for "Coven" are scarce, it's unconfirmed whether Roberts and Peters will share any onscreen time or if Roberts character will get in the way of a suspected romance between the characters of Farmiga and Peters.
Season three of the FX mini-series will take place in multiple cities in modern times, Entertainment Weekly said. Fans can also look forward to flashbacks similar to those in season one.
In addition to Roberts, the cast includes series newcomers Angela Bassett, Patti LuPone, Gabourey Sidibe and Kathy Bates. They will work alongside returning vets such as Jessica Lange, Frances Conroy, Sarah Paulson and Lily Rabe.
"American Horror Story: Coven" premieres in October on FX. Are you looking forward to season 3 of the mini-series? Let us know in the comments.
© Copyright IBTimes 2023. All rights reserved.