'American Horror Story' Season 4 Spoilers: Episode 13 Synopsis Released; What Will Happen In The Season Finale?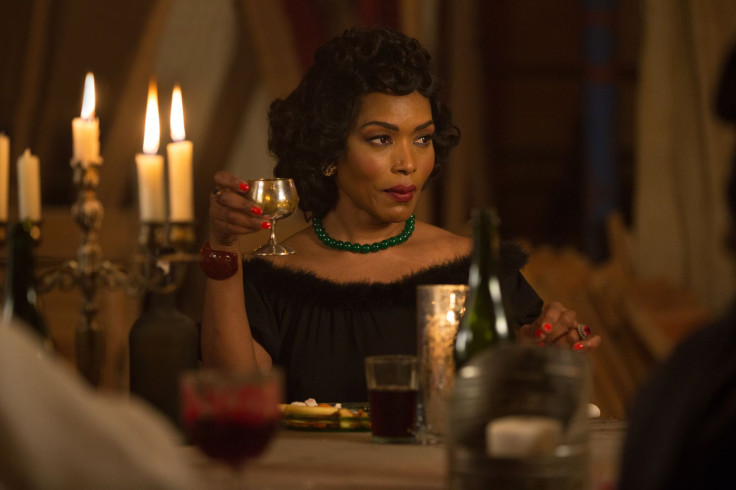 It's not over until the fat lady sings! Or in the case of "American Horror Story," until the fat lady finishes her act. Season 4 of the hit FX miniseries will be concluding "Freak Show" on Wednesday, Jan. 21, when the chilling installment airs episode 13. And from the looks of the promo video and synopsis for "Curtain Call," viewers are in for one seriously gruesome finale.
"The freaks rebel against new management," the summary for episode 13 reads, referencing how Elsa's (Jessica Lange) troupe will react to Dandy (Finn Wittrock) taking on the role of owner. Chester (Neil Patrick Harris) was Elsa's original choice to run the show. However, after she caught wind that her monsters were planning to betray her by plotting her death, she decided to leave her freaky family with a terrifying parting gift: leaving Dandy in charge.
The synopsis insists that Dandy will spend a large chunk of the finale preparing for his freak show debut. "No one is coming to the show because the thrill is gone," Dandy says in the trailer for episode 13. That leaves us to believe the Tattler (Sarah Paulson) twin-obsessed owner will be pulling out all the spooky stops for his first show – including a pistol. But who will Dandy be gunning down in the series finale?
Meanwhile, as Dandy creates chaos back at the camp, Elsa will be arriving in Tinseltown to follow her dreams. But it looks like she'll be thoroughly disappointed when she steps into the not-so-glamorous world of Hollywood.
"What kind of a place is this?" Elsa is seen asking in the trailer.
Fans should also note that episode 13 is when David Burtka will be making his "Freak Show" debut. According to TVLine, Harris' husband will be taking on a "sexy storyline" with the fraulein. Could that be Burtka's character who is seen naked and screaming on Elsa's bedroom floor in the promo video?
The trailer then concludes with what looks like Dandy shooting Elsa. But from episode 10 of "Freak Show" fans know that the former freak show owner goes on to be a big star. So is it safe to assume that she lives?
Sound off with your theories in the comments section below and don't forget to tune in to the "Freak Show" finale when "American Horror Story" airs Season 4, episode 13 on Wednesday, Jan. 21, at 10 p.m. EST.
© Copyright IBTimes 2023. All rights reserved.