'American Horror Story' Season 4 Spoilers: Will Someone Die In Episode 4? Theories About Character Death In 'Freak Show' Halloween Special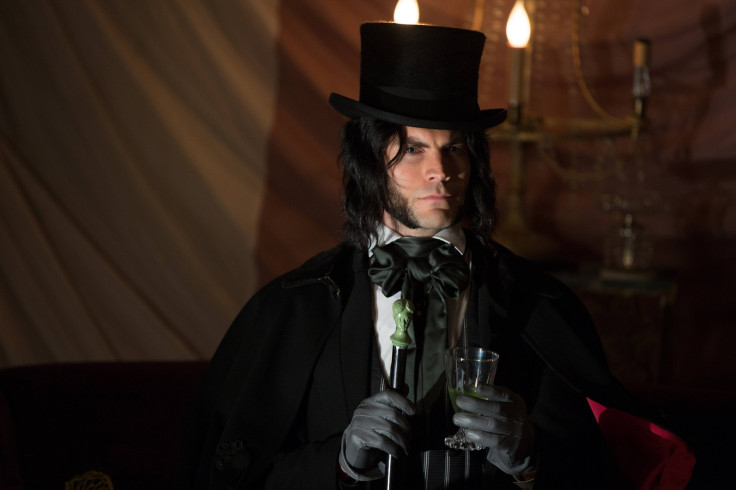 Halloween has come early on Season 4 of "American Horror Story" … and one "Freak Show" character might not live to see the following day. While Twisty the Clown has been slicing and dicing bodies around town, episode 3 of the hit FX mini-series introduced a brand new villain that will have viewers on the edge of their seats when episode 4, "Edward Mordrake, Pt. 2," airs on Wednesday, Oct. 29.
Edward Mordrake (Wes Bentley) was first referred to as an old freak show legend in episode 3 of "American Horror Story." According to folklore, Edward Mordrake was an Englishman of noble birth – but was born with a horrific deformity. On the back of his head was a second face … a second face that would whisper devilish things to him. Edward Mordrake tried his best to kill his second face, however it wouldn't die. He was eventually committed to an institution by his family, but broke out and joined a freak show. Unfortunately Edward Mordrake couldn't find happiness as the "Two-Faced Prince" in a freak show. One Halloween night the two-faced man snapped and murdered every freak in his troupe before hanging himself. Legend has it that he returns from hell to take another soul if any freak show dare perform on Halloween night.
While most of the freaks in Elsa's (Jessica Lange) troupe believed Edward Mordrake to be a simple tale, Ethel (Kathy Bates) revealed that he was real. And "American Horror Story" viewers saw the man with their very own eyes after Elsa's desperate need for stardom led her to practice her performance on Halloween night.
Edward Mordrake appeared to Ethel in episode 3, asking her about her "pain." After revealing some of her horrific past, Edward Mordrake decided to spare her – but it doesn't sound like the rest of the freaks will be as lucky. The synopsis for episode 4 teases that the spirit will continue "his search for a freak to add to his ghostly coterie." But who will be the unlucky soul? Check out our theories below:
Del Toledo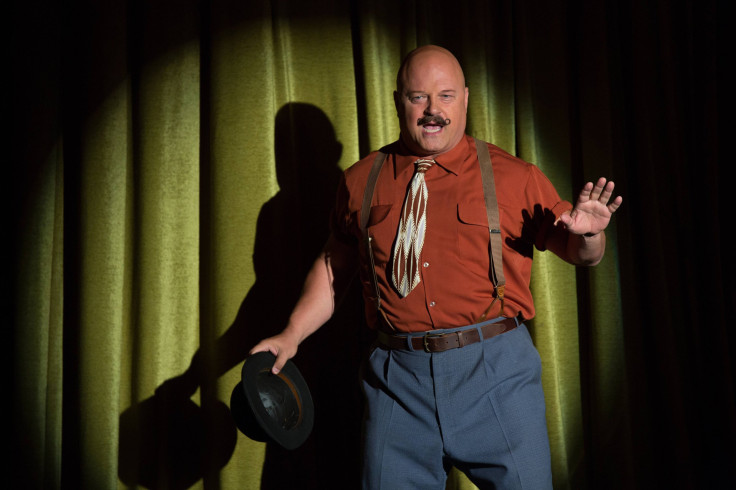 Ethel told Edward Mordrake about some pretty horrific acts that Del Toledo (Michael Chiklis) took part in. While it's not clear if Edward Mordrake is searching for someone that "deserves" to go to hell, Ethel's tale about profiting off of their deformed son's birth makes him a good candidate.
The promo video for episode 4 of "American Horror Story: Freak Show" also teases that Del Toledo has plans to "stop him dead." Could the strong man's plans for killing Edward Mordrake backfire on him?
Elsa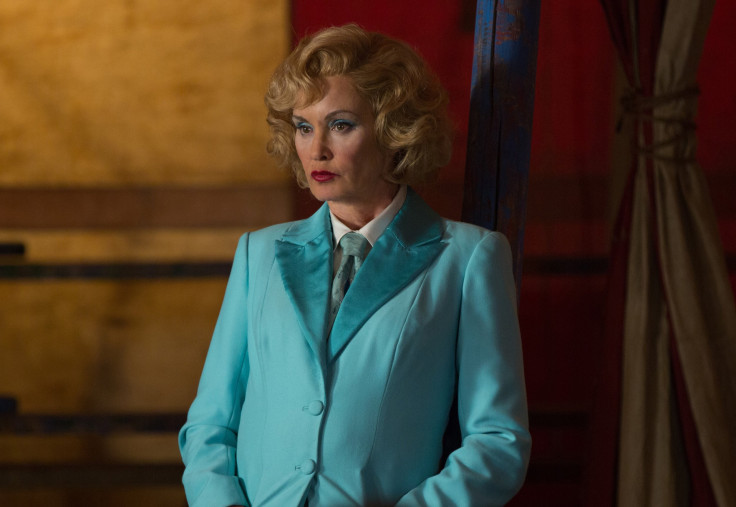 It doesn't look like Elsa understands who Edward Mordrake is. Because Maggie Esmerelda (Emma Roberts), Elsa was expecting a visit from a man who could help her career. Maggie Esmerelda, a con-artist fortune teller, was setting Elsa up for her accomplice, Stanley (Denis O'Hare) – but Elsa doesn't know that.
"I hope I'm not disturbing you," Edward Mordrake says to Elsa in the trailer.
"I've been expecting you," she responds. Could her naivety and ignorance lead to her demise at the hands of Edward Mordrake? The synopsis for episode 4 also teases that "American Horror Story" viewers will learn more about Elsa's past – so perhaps she'll be spared like Ethel.
Desiree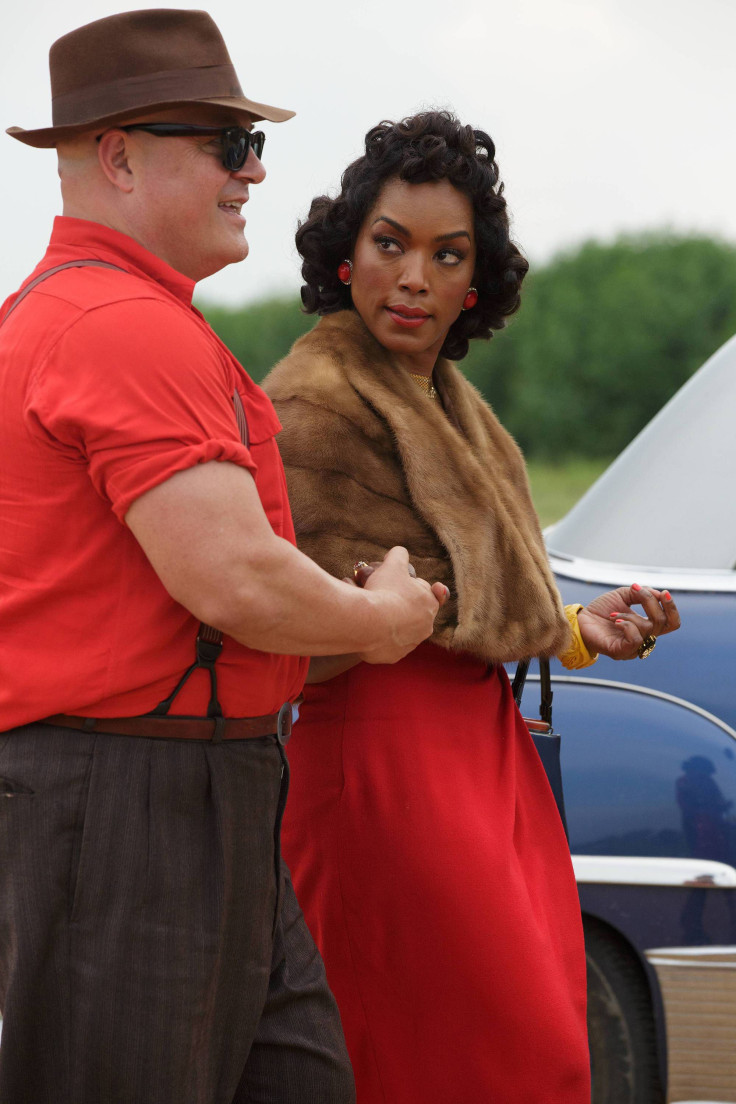 Desiree (Angela Bassett) is one feisty woman who appears to be able to take care of herself. But can she protect herself from Edward Mordrake?
The episode 4 promo video shows Desiree's husband, Del Toledo, yelling "no" and covering his face in horror. Despite some marriage trouble, Desiree seems to be the one thing he truly cares about. The trailer could hint towards Del Toledo witnessing his loved one dying at the hands of Edward Mordrake.
Twisty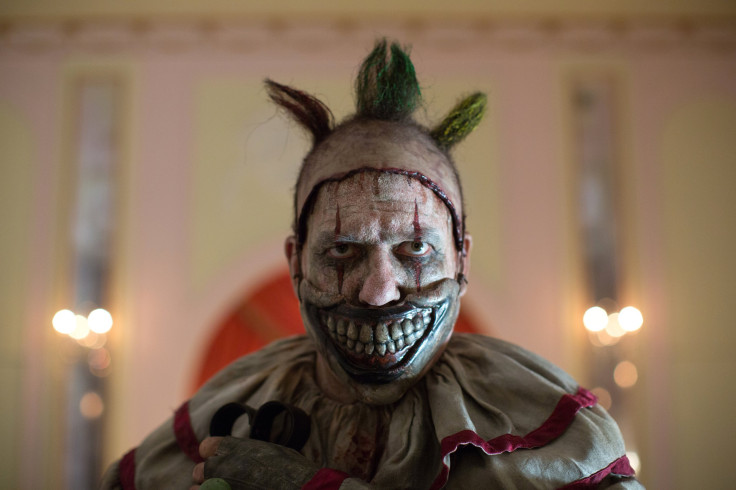 Would "American Horror Story" dare to kill off Twisty the Clown (John Carol Lynch) so fast? It would certainly be a frightening twist. The frightening clown has been on a murder spree since we first met him, killing five people and kidnapping three. But since John Carol Lynch is only a recurring cast member, it's possible that he could get killed off himself … and replaced by Dandy (Finn Wittrock).
Twisty technically isn't part of the freak show, but Edward Mordrake might not know that. If he's hanging out around the grounds, Edward Mordrake could mistake him as a clown part of the troupe. What makes this an interesting and possible theory is that Twisty doesn't appear to be too thrilled with Dandy. But with that said, he also hasn't tried to kill him or keep him captive. Since Dandy appears to have a few screws loose, it's possible that he could take over as Twisty the Clown if the murdered died. Photos from episode 4 already reveal that Dandy has Twisty's mask … and we highly doubt Twisty happily handed it over.
Episode 4 of "American Horror Story" Season 4 will air on FX on Wednesday, Oct. 29, at 10 p.m. EDT. Who do you think will die in "Edward Mordrake, Pt. 2"? Tweet your thought to @AmandaTVScoop.
FOR FREE to continue reading
✔️ Unlock the full content of International Business Times UK for free
offer available for a limited time only
✔️ Easily manage your Newsletters subscriptions and save your favourite articles
✔️ No payment method required
Already have an account?
Log in
© Copyright IBTimes 2023. All rights reserved.