'American Horror Story' Season 5 Theories: What Will 'Hotel' Be About? Possible Plot Based On New Theme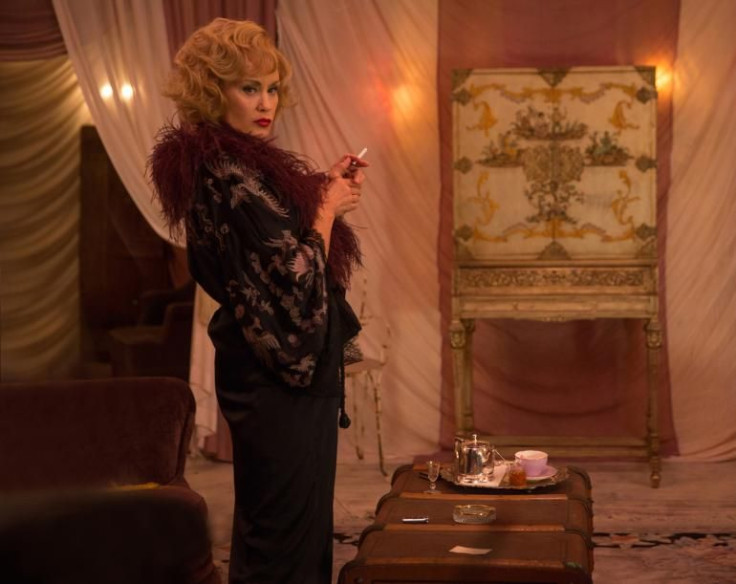 The Season 5 theme of "American Horror Story" has finally been unveiled – and by the mother of monsters herself! On Wednesday Lady Gaga took to Twitter to make the chilling announcement that she would be starring in the fifth edition of the FX anthology as a series regular. She is the first actress to be officially cast in the new installment of Ryan Murphy's critically acclaimed thriller.
But that wasn't the only exciting declaration made by the Grammy-winning artist. In a short video, which she posted to her Twitter page, Lady Gaga revealed that the Season 5 theme of "AHS" would be "Hotel."
"Make you reservation now," she wrote in the tweet with the hashtag #GagaAHSHotel.
Make your reservation now. #GagaAHSHotel https://t.co/o9ixi5TaFy

— Lady Gaga (@ladygaga) February 25, 2015
So, what could "Hotel" possibly be about? Well, PopSugar previously theorized that the forthcoming miniseries could follow in the frightening footsteps of "The Shinning," the 1980 psychological hotel-based horror film inspired by Stephen King's spooky novel. It was speculated that perhaps "Hotel" would involve paranormal experiences or shadow the slasher film "Psycho," which includes murder and corrupt staff members.
But does the theme coincide with the Season 5 clues we previously gathered? After the Season 4 finale of "Freak Show" aired it was revealed that the top hat symbol constantly weaved throughout the installment would play a major role in "Hotel."
Viewers speculated that top hat referred to the local field exercise conducted by the United States Army in 1953 dubbed operation Top Hat. The testing involved human subjects, which exposed them to radiological testing.
In the final episode of Season 4, Massimo (Danny Huston) revealed that he had been working in construction, using his artistic abilities to build fake structures in Nevada so that the government could blow them up using atomic bombs. Could this have been a nod to Season 5? Our suspicions grew even more when Massimo declared he was dying of a lung and bone disease, which would kill him within the month. Audiences began to question if Massimo was suffering from radiation poisoning due to the atomic bombs.
We speculate that maybe the theme is hinting the Season 5 plot will take place in a hotel located near the Nevada testing site. Perhaps the characters of the upcoming installment will be forced to face the present day-terror which is the result of the government operation.
The FX Network's CEO bolstered our theory when he admitted that Season 5 would take place in 2015. "That's my hope, yeah," he said to TVLine during an interview.
Sound off in the comments section below with your theories for Season 5 of "American Horror Story: Hotel."
© Copyright IBTimes 2023. All rights reserved.