'American Horror Story' Season 6 Spoilers: What Will Happen In Episode 6? What We Know About The 'Roanoke' Twist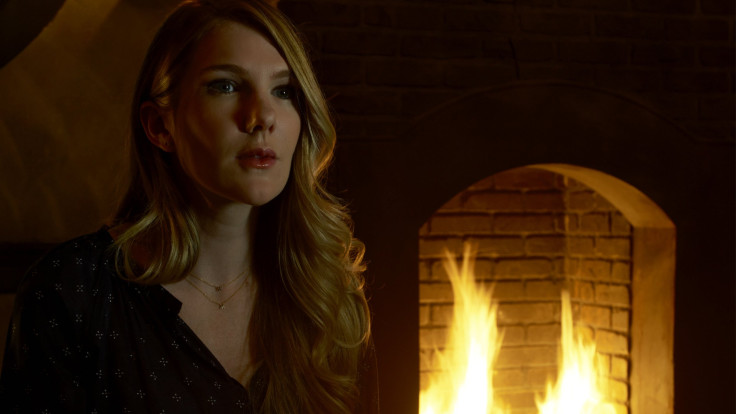 "American Horror Story: Roanoke" is about to take one giant turn.
For the past five weeks, fans of the FX anthology series have been watching a docu-series called "My Roanoke Nightmare." The fictional TV show has told the story of Matt (André Holland) and Shelby (Lily Rabe), a married couple from Los Angeles who end up in a haunted North Carolina home. A re-enactment of the terrors reveals that Matt (Cuba Gooding Jr.) and Shelby (Sarah Paulson) manage to escape their hell-ish nightmare. However, there are still five more episodes to go before Season 6 is complete.
In the upcoming sixth episode, things will take a twist as the film camera behind the documentary show is revealed.
"We rolling?" Cheyenne Jackson's producer character asks the camera crew. "The camera never stops, no matter what anybody says. Even if I tell you to stop, you keep rolling. Got it?"
Executive producer and series co-creator Ryan Murphy previously revealed to Entertainment Weekly that the upcoming installment will shock fans.
"You'll start seeing in episode 6, the show has a huge turn and the thing that you think you're watching is not what you're watching," he told EW.
Co-creator Brad Falchuk added that "no matter what you think it is, it's not that."
That short dialogue is the only thing that "American Horror Story" fans know about episode 6. However, viewers have some juicy theories about what might go down. One rumor circulating is that Matt and Shelby lied about their supernatural experiences in the farmhouse.
It wouldn't be the first time that someone has been accused of lying about a haunted house. Fans found several references to horror movies in episode 5, which may hint that Matt and Shelby made up the story in order to gain fame or money.
What do you think will happen in episode 6? Catch "American Horror Story: Roanoke" when it airs on FX on Wednesday, Oct. 19 at 10 p.m. ET.
© Copyright IBTimes 2023. All rights reserved.