'American Ninja Warrior' Season 9: 4 Things To Know Before The 2017 Premiere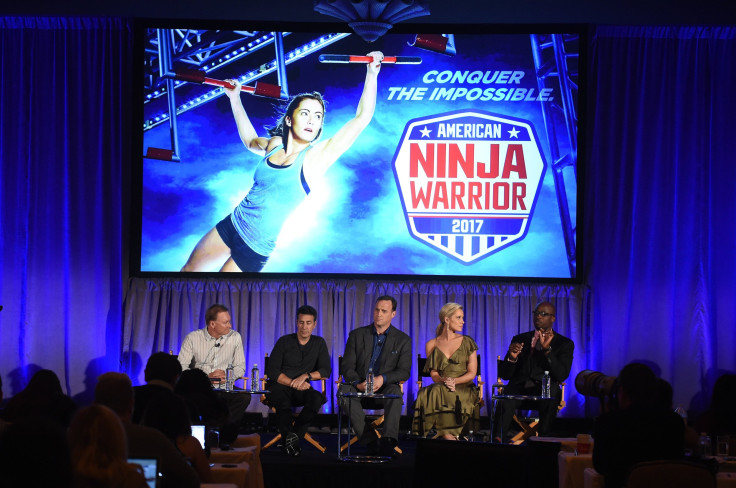 "American Ninja Warrior" is back Monday night, making its season premiere on NBC. The show enters its ninth season, and there's plenty to know about the show before the start of the first episode.
Still going strong in 2017, the show has been around every year since it premiered in 2009, featuring athletes that are looking to complete four rounds of obstacles. The competitor that's able to finish each obstacle and do so in the fastest time will earn the grand prize, though finding someone to make it through all four rounds has proven to be difficult.
READ: "Arrow" Star Stephen Amell Joins "American Ninja Warrior: Celebrity Edition"
Matt Iseman and Akbar Gbajabiamila will return as the show's hosts, and they'll be joined by Kristine Leahy, who is back for her third season. The qualifying rounds were filmed in six different cities, starting with Los Angeles in March, and the finals will be taped in Las Vegas later this month.
How can fans watch "American Ninja Warrior?" What will this year's obstacles look like? Here are four things to know about Season Nine:
Season 9 episodes are already online
Even though the new season doesn't officially begin until Monday night at 8 p.m. EDT, there is still a way for fans of the show to get their "American Ninja Warrior" fix before the premiere. "American Ninja Warrior: Celebrity Edition" aired on NBC on May 25, as a few celebrities took on the vaunted obstacles. "Arrow" star Stephen Amell had more success than anyone, raising $35,000 for charity, and that episode can currently be seen on NBC.com. "American Ninja Warriors USA vs. The World" aired a week later.
There are a bunch of new obstacles
In fact, there are close to two dozen new obstacles that the athletes will have to conquer. Six obstacles were designed by fans, including the "Battering Ram," which will force athletes to hold onto a foam tube, make their way across a horizontal pipe and move onto another sliding foam tube, according to USA Today.
The course might be harder than ever
The new obstacles might make it harder for someone to win the $1 million grand prize than ever before. That's saying something, considering only one competitor, Isaac Caldiero in 2015, has ever completed every course and taken home the nine-figure reward. Co-executive producer Kent Weed told USA Today that producers look for obstacles that competitors can complete between 10 and 15 percent of the time.
READ: "American Ninja Warrior" Contestant Jessie Graff Becomes First Woman To Beat Stage 2
There's a diverse field of competitors
With 77,000 people submitting applications for this season, the producers of "American Ninja Warrior" had plenty of athletes to choose from. About half of the athletes had appeared on the show in the past, while the other 50 percent were new competitors. A year after the show's number of women increased by about 35 percent, the number of female applicants went up about 20 percent. Close to half of the competitors will get a chance to return to the show after this season, and more than 80 percent have expressed the desire to come back, via SB Nation.
© Copyright IBTimes 2023. All rights reserved.