'American Ninja Warrior' Tryouts 2015: Deadline Approaching For Season 7 Contestants; 'Weatherman' Joe Moravsky Gives Advice For Submission Videos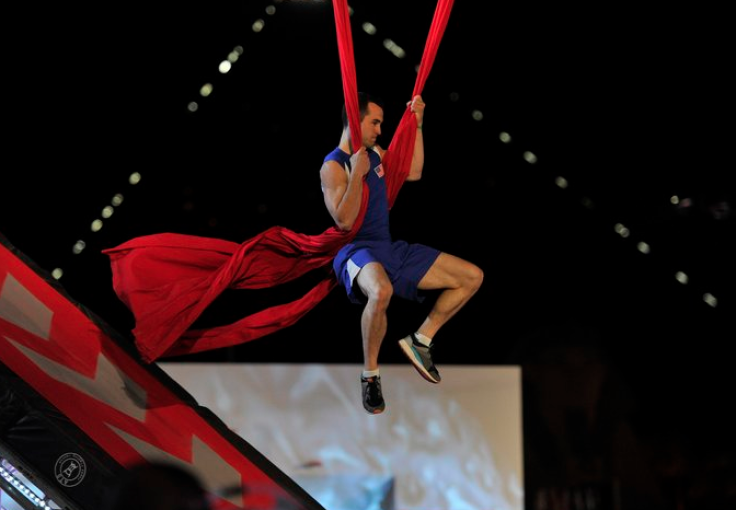 Fans of NBC's "American Ninja Warrior" still have a long wait until Season 7 returns in the summer. But those who actually want to be part of the action are running out of time. The deadline to submit for "American Ninja Warrior" is less than a week away.
Anyone hoping to become the first "American Ninja Warrior" (no one has gone all the way yet) will have to go through the online submission process. Prospective contestants must fill out the online application form – comprising personal info, unique story and athletic information – and submit a 2- to-3-minute video by midnight EST on Sunday. The video, in addition to showcasing a prospective contestant's athletic and physical ability, must display an energetic, ready-for-TV personality and an engaging life story.
The press release from the "American Ninja Warrior" casting department says the video should show the big picture. "Who inspires you? Why are you running the course? We want to know who you are, in addition to being an athlete. Are you a janitor, a doctor, a mailman? We want to learn all about you!" states the press release. "The 2-3-minute video should be a nice combination of athletics and personality."
Even last season's most successful contestant, Joe "The Weatherman" Moravsky, must submit a video and go through the application process again. Moravsky gave some advice to newcomers in a interview with International Business Times in November.
"You have to be a good athlete and you have to have some sort of story, something that makes you stand out. After all, this is still a TV show and runs on ratings," said Moravsky. "You have to have something under your belt, not just physically, but a way to pull the public in your favor."
Applicants will be notified between February and June if they are selected. Selected contestants will then be assigned a city for the Regional Qualifying rounds. Think you have what it takes? Run and get a camera, because time is running out!
Do you have what it takes to become the first "American Ninja Warrior"? Tweet your thoughts to @Ja9GarofaloTV.
© Copyright IBTimes 2023. All rights reserved.