American Red Cross Fails To Pay Aid Promised To Hurricane Harvey Victims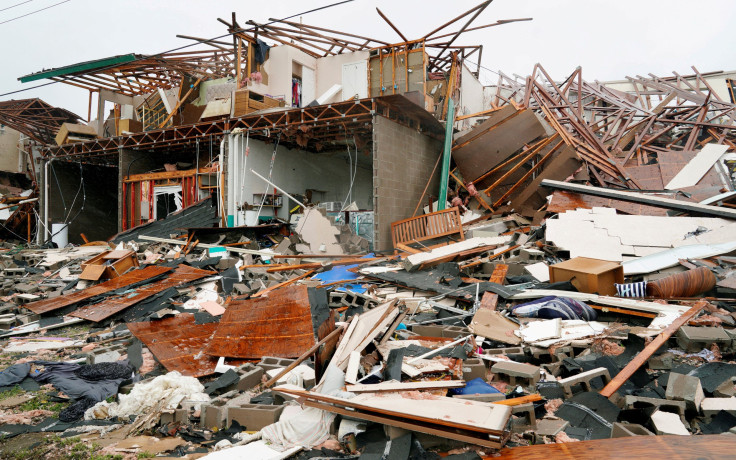 As requests for "immediate help" piled up from people whose lives have been uprooted by Hurricane Harvey, the American Red Cross (ARC) found itself unable to fulfill its promise of delivering relief assistance to all.
The ARC had promised Harvey victims, who have been directly affected by the hurricane, a $400 payout through their Immediate Assistance Program.
"Thanks to our generous donors, the American Red Cross will be providing financial assistance to Texas households that were severely impacted by Harvey and need help taking care of emergency needs," an ARC spokeswoman said, Eyewitness News an ABC affiliate reported.
But it soon became increasingly clear that the servers of the organization were not equipped to handle the overwhelming amount of requests. The following message is currently displayed on their webpage, which was supposed to register financial aid requests from Harvey victims.

It has issued an apology on the website. "We understand this has been frustrating and we apologize for the problems these issues have caused," ARC stated. "The Red Cross plans to restart the application process on Thursday, September 21. Registration will remain open through October 10."
"There will be a single website where qualified households from 39 Texas counties that were severely impacted by Harvey can apply for $400," it added. "We expect the website to have sufficient capacity to handle all registrations; applications will not be accepted through any other website or phone number."
Houston Mayor Sylvester Turner told NBC News that an apology was not good enough for people who are dependent on the relief money to sustain themselves, as they struggle to get back to their normal lives. "If you promise people something, you got to make it happen, otherwise, don't promise at all," he said.
When Hurricane Harvey was drowning Texas at the end of August, journalist Jonathan Katz, who had worked for the Associated Press during the 2010 Earthquake in Haiti, published an article in Slate explaining why he would not be donating to the ARC despite the fact that he wants to contribute towards relief efforts.
Katz elaborated that while the non-profit organization was great at appealing to people for money and making it extremely easy for people to make donations, it is not as efficient in figuring out how best to spend the money. Everyone who has donated cash in the past or at least tried to figure out how to do the same would know that a simple text can enable someone to contribute $10 or $20 to the ARC.
However, Katz said that since the ARC isn't a medical aid group like Doctors Without Borders, it cannot do much other than hand out immediate relief like blankets, hygiene kits, or temporary shelter. It also does not have skilled laborers who can rebuild destroyed neighborhoods.
The ARC also often hands over a certain percentage of accumulated relief money to other smaller or local organizations, which can utilize the funds better. Katz also accuses the ARC of boasting annual revenues of more than $2.6 billion but never giving people a clear picture of what it does with all the money that it collects for disaster relief.
Following a similar article published by Vox, the ARC made a statement: "Americans work hard for their money, and we believe they deserve a detailed accounting of how their donations are being used. In the midst of disasters, we keep the media and donors up-to-date via our website, social media accounts, and by giving interviews to news outlets."
"Once the immediate disaster is over, we always publish detailed updates on redcross.org about how the funds are spent and committed," the statement added. "We are still in the midst of Hurricane Harvey relief and our first priority is getting people the help they need—right now—like shelter and food. Donation totals are literally changing by the hour, but we plan on releasing preliminary figures this week."
© Copyright IBTimes 2022. All rights reserved.
FOLLOW MORE IBT NEWS ON THE BELOW CHANNELS