Americans Taking Beach Road Trips After Year Of Staycations
As the temperatures rise and more people become vaccinated against COVID-19, summer trips are beginning to be planned and it appears beach destinations are on the top of many American's lists after a year of staycations.
Tripadvisor reports, according to CNBC, that many summer vacationers are planning to head to beaches in Florida and Mexico over the course of June to August, with 19% of them willing to fly to these destinations and 43% planning to drive.
"This summer, we continue to see travelers favor outdoor locations like beaches or national parks, locations that continue to enable the practice of social distancing," said Tripadvisor spokesperson Brian Hoyt.
"As the vaccine rollout far exceeds the Biden administration's promised target of 1 million doses administered per day, Americans are resoundingly saying they are prepared to get out there again, to travel and see the world once more to make up for lost time," Hoyt continued.
The travel site also found that 46% of those who are vaccinated plan to travel domestically at least one time this summer.
The top 10 summer destinations include Cancun, Orlando, Myrtle Beach, Key West, Miami Beach, Las Vegas, Playa del Carmen, Cabo San Lucas, Tulum, and Punta Cana.
While Mexico makes it on the list a few times, it's reported that 74% of those who used Tripadvisor are planning on only traveling domestically.
Competition for hotel rooms has also arisen since more people are traveling, causing those popular destinations to book up quickly. Those who can't grab their top vacation spot are booking less popular locations, which is great for local economies.
"Because of the last year, there's pent-up demand for travel this summer which makes it more competitive to book your typical vacation spots," said Zander Buteux, head of organic growth at VacationRenter.com. "Smaller cities and areas that don't traditionally experience summer tourism are growing in response to other locations booking up faster than before."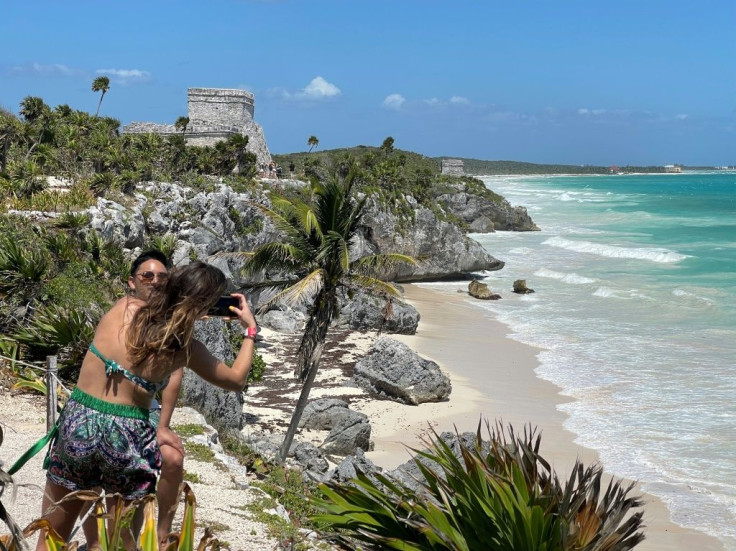 © Copyright IBTimes 2023. All rights reserved.