Alaska Will Offer COVID-19 Vaccine At Airports To Entice Travelers, Revive Tourism
KEY POINTS
Alaska will begin offering tourists a shot of Pfizer or Moderna COVID-19 vaccine on June 1
The vaccines are part of an effort to boost the state's tourism industry
Health officials say the excess vaccines should be redistributed to states most in need
Alaska Gov. Mike Dunleavy on Friday announced that the state will offer COVID-19 vaccines at airports beginning June 1 to entice travelers to visit the state and revive a tourist industry pummelled by the pandemic.
The Republican governor has joined other Alaska leaders in pushing to allow large cruise ships to return to the state, particularly its southeast region, where residents rely heavily on summer tourism. Dunleavy outlined plans for a national marketing campaign to lure tourists to the state using federal aid money.
Any tourist traveling to Anchorage, Fairbanks, Juneau or Ketchikan airports will be eligible to receive a dose of the COVID-19 vaccine from Pfizer/BioNTech or Moderna, free of charge.
"We believe there's a real opportunity to get folks to come to Alaska again," Dunleavy said at a news conference on Friday.
On March 9, Alaska became the first state to announce and implement coronavirus vaccine eligibility for all adults. The state has fully inoculated 40% of those eligible to receive the vaccine, the health department said.
Health officials have been looking for ways to encourage people to get the vaccine and boost vaccination efforts.
Some health experts are concerned about the increase in "vaccine tourism," when people travel to a state where there is an excess of available vaccines.
Dr. Larry Brilliant, an epidemiologist who was part of the effort to eradicate smallpox in the 1970s, said excess vaccines should not be used as incentives for people flying to Alaska, and should instead be redistributed to states most in need of the doses, such as Michigan.
"It's hard for me to believe that we've so maldistributed a vaccine as to make this necessary," Brilliant told The New York Times. "You don't want to exchange a bad carbon footprint for a vaccination."
"The vaccine should go where it will do the most good. Given the scarcity of vaccines in the world, every dose should be given in a way that is most effective at stopping this pandemic," he added.
The U.S. is currently administering 3.2 million doses of the COVID-19 vaccines each day. The CDC on Sunday announced that at least 130 million adults have gotten one shot of the coronavirus vaccine, with 84 million fully vaccinated.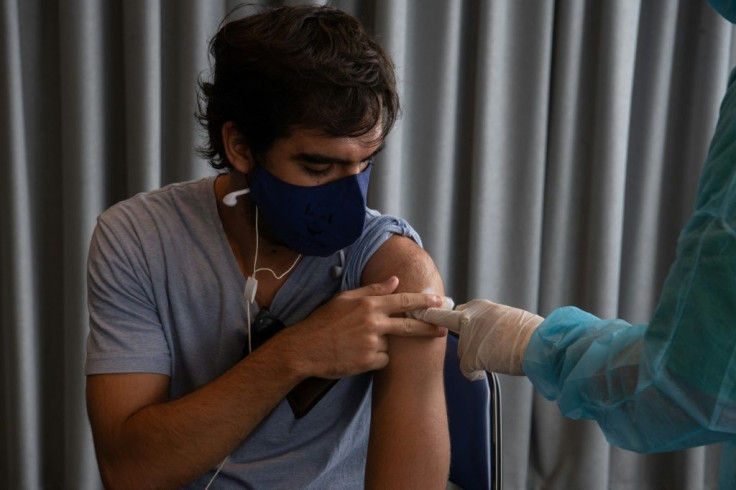 © Copyright IBTimes 2023. All rights reserved.