Americans Traveled Abroad In Record Numbers In 2014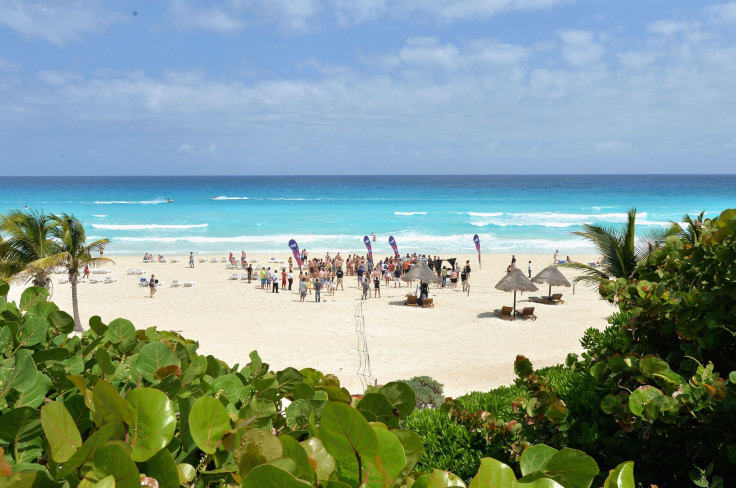 More than 68 million Americans traveled abroad in 2014, a record number that was up 10 percent from the previous year, reports the U.S. Department of Commerce in a report released Monday. This marks the first time there's been a double-digit increase in international travel by Americans in a decade.
According to the National Travel and Tourism Office, the division of the Commerce Department that releases the data, growth in travel abroad has been steadily increasing, but it surged last year. The destinations that Americans visit when they leave the U.S., however, hasn't really changed.
The top three destinations are still Mexico, Canada and Europe, which have been the most popular for decades. And 55 percent of U.S. travelers ventured only as far as Mexico and Canada: 25.4 million visited Mexico, and 12.1 million visited Canada. Growth in travel to Mexico is far outpacing growth in travel to Canada: It was up 22 percent from the previous year, while Canada travel was only up 1 percent.
Europe snagged 11.9 million, or 17.4 percent, of American tourists going abroad. That was an increase of about 4 percent from the previous year. The Middle East, which only commands about 2.7 percent of the market of U.S. international travelers, did post a year-over-year increase of 12.7 percent.
The full breakdown by region is listed below.
Europe: 11.9 million American visitors
Caribbean: 7.2 million American visitors
Asia: 4.5 million American visitors
Central America: 2.7 million American visitors
Middle East: 1.8 million American visitors
South America: 1.8 million American visitors
Oceania: 601,000 American visitors
Africa: 358,000 American visitors
© Copyright IBTimes 2022. All rights reserved.
FOLLOW MORE IBT NEWS ON THE BELOW CHANNELS