'America's Got Talent' Judge Heidi Klum Prefers Nick Cannon As Host Over Tyra Banks?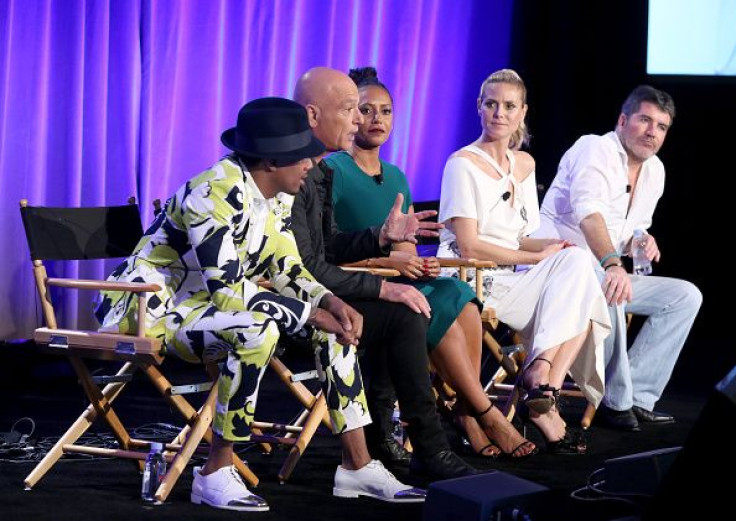 "America's Got Talent" judge Heidi Klum misses working with former host Nick Cannon, but she's more than thrilled to have Tyra Banks on board.
A source close to the supermodel said that Klum can no longer wait to work with her old friend, Banks. "While Heidi will miss Nick on the show, she is thrilled to have her old friend Tyra join 'America's Got Talent.' She thinks Tyra is doing an amazing job so far in filling Nick's sparkly shoes and knows that Nick is happy and working on his many other successful projects," the source told People.
Last month, Klum posted a throwback photo of herself with Banks via Twitter after it was announced that the latter will be replacing Cannon in Season 12. In the photo, Klum and Banks are hugging each other. She also posted a group snap with fellow judges Howie Mandel, Mel B and Simon Cowell, along with Banks, at the audition venue.
Read: "America's Got Talent" Season 12 features new host Tyra Banks
Cannon decided to resign from his post on the show earlier this year after he was involved in a major controversy. At the time, the funnyman was reprimanded for using the "n" word during one of his standup comedy shows. NBC execs initially told Cannon that he can be fired for what he did, but the host took it upon himself to resign from his post. Mariah Carey's ex-husband announced his decision via a lengthy post on Facebook.
As of late, it is still unclear what new projects Cannon will be involved in, but whatever they may be won't be released on NBC.
"America's Got Talent" Season 12 will premiere on NBC on May 30 at 8 p.m. EST.
© Copyright IBTimes 2023. All rights reserved.