'America's Got Talent' Season 12 Host Update: Tyra Banks Succeeds Nick Cannon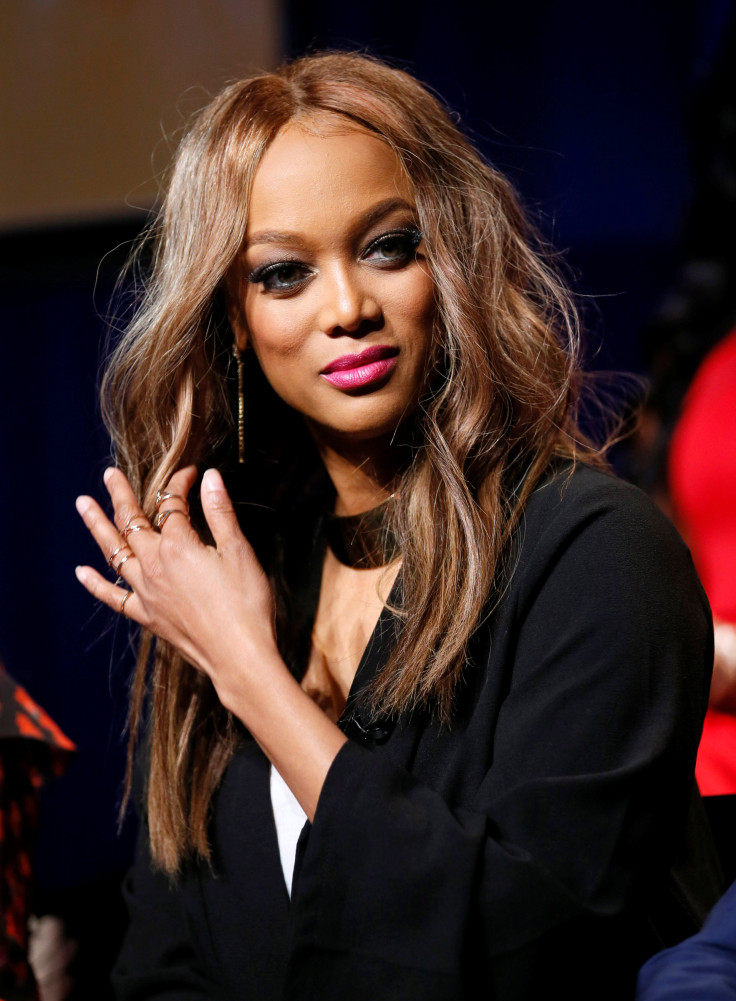 Former supermodel Tyra Banks will replace Nick Cannon as the host for the Season 12 of NBC's "America's Got Talent." Cannon, who has hosted the show since 2009, announced his resignation from AGT in a Facebook post Feb. 13, saying he was quitting after being threatened by the network with termination for apparently belittling the show by making racial jokes about it on a cable special.
He wrote: "I was to be punished for a joke... My soul won't allow me to be in business with corporations that attempt to frown on freedom of speech, censor artists, and question cultural choices."
Read: Howie Mandel Gives Audition Tips Before Season 12 'AGT' Premiere
AGT veteran judge Howie Mandel made the announcement Sunday night about Tyra Banks on social media.
"America's Next Top Model" creator Tyra Banks said: "Since I was a little girl, I've been obsessed with grandiose acts and performers who make the seemingly impossible possible. I love how AGT brings that feeling into everyone's home, capturing the best of people who come out and give it their all to make those big, fierce and outrageous dreams come true. I look forward to connecting with the dreamers, having fun and giving hugs and words of encouragement when needed. And maybe I'll get one or two performers to smize for the audience!" according to a press release obtained by E! News.
Through social media, Mandel also teased Banks by saying she must teach him how to smize (smiling with your eyes), which was her signature style when she hosted "America's Next Top Model" for 22 seasons on CW (CBS and Warner Bros). The show was moved to VH1 in 2016 with a new host, but Banks remained as an executive producer for the show.
The upcoming season of AGT, which will have Mandel, Mel B, Heidi Klum and Simon Cowell as the show's judges, will hit the television later this year.
© Copyright IBTimes 2023. All rights reserved.