'America's Got Talent' Season 11 Winner Grace Vanderwaal Returns To Los Angeles For Album Recording?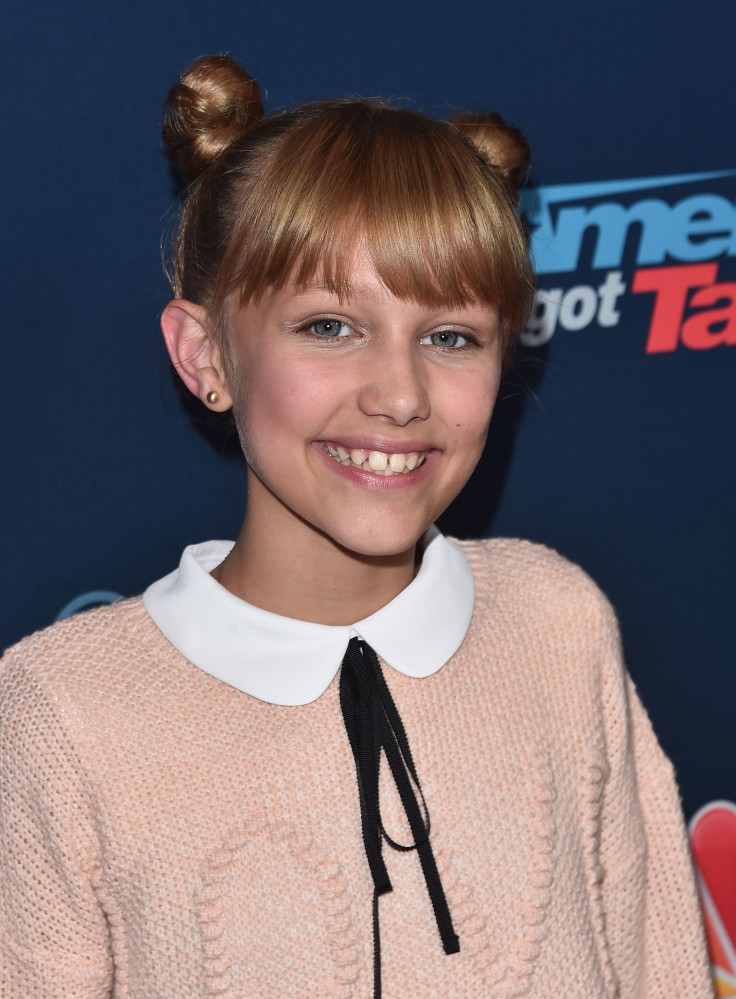 "America's Got Talent" Season 11 winner Grace Vanderwaal returned to Los Angele on Sunday with her mom, Tina Vanderwaal.
On her Instagram account, the 13-year-old Suffern native, who has been in New York for several weeks, shared a video of herself, Tina and her pug, Frankie, waiting for their flight at the airport. Vanderwaal did not reveal the real reason why she's traveling to Los Angeles, but there are rumors that she is going to continue recording for her upcoming album. A few weeks ago, a fan asked Vanderwaal if she will be releasing new music anytime soon, and she replied by saying yes. In December, she released her EP, "Perfectly Imperfect," which rose at the top of the charts in days.
Meanwhile, "America's Got Talent" Season 12 will soon premiere on NBC. According to the show's spoiler site, judges Simon Cowell, Heidi Klum, Mel B and Howie Mandel have already started filming the first few audition episodes for the upcoming season. In fact, one act will be sent straight to the quarterfinals in episode 1.
In Season 11, Vanderwaal was one of the few acts who also went straight to the next round after she received a golden buzzer from Mandel. At that time, Vanderwaal performed an original song, titled "I Don't Know My Name," that won the hearts of all four judges. After all, the 12-year-old appeared to be very shy and timid, but when she opened her mouth, she drew all of the audiences in and commanded the stage.
After Vanderwaal advanced to the next round, she sang another original song which she dedicated to her older sister. "Beautiful Thing" also paved the way for Vanderwaal to move forward into the competition, thus eventually bringing home the $1 million grand prize.
© Copyright IBTimes 2023. All rights reserved.