'America's Got Talent' Season 11 Winner Grace Vanderwaal Hints She Celebrated Valentine's Day With Someone Special?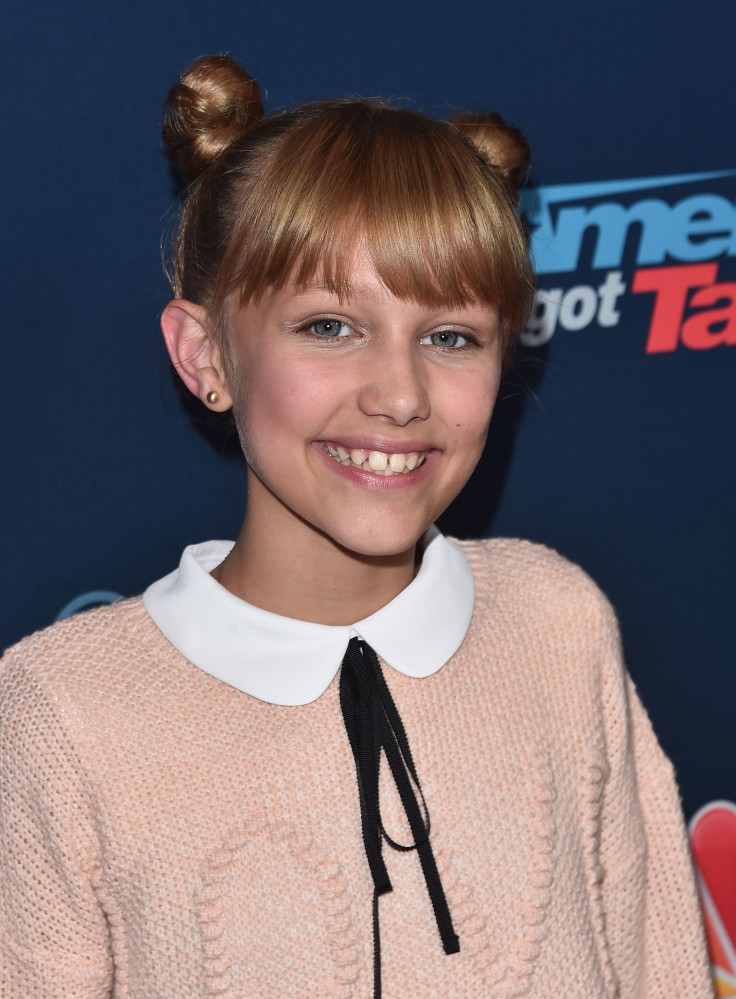 Grace Vanderwaal is only 13 years old and may still be too young to date, but the "America's Got Talent" Season 11 winner recently revealed that she spent Valentine's Day with someone special.
On her Instagram account, the "I Don't Know My Name" singer posted a photo of two hands holding a drink. She wrote in the caption of the photo that the person she was with was her Valentine. The young singer did not tag her companion in the photo, but by the looks of it, the hand belongs to a young girl who is around Vanderwaal's age.
Vanderwaal also posted an adorable selfie with her new mail envelope-inspired bag on Valentine's Day. The "Clay" singer showed it off to her 1.6 million followers on Instagram, and the snap received more than 67,000 likes.
Vanderwaal stayed in New York City this week for Valentine's Day and a celebration that she attended at the Empire State Building on Monday night. But she will soon be heading back to Los Angeles to work on her album.
In December, Vanderwaal released her EP, "Perfectly Imperfect," which contained five original songs. Four of the five songs were performed during her stint on "America's Got Talent" Season 11. "I Don't Know My Name" was the song she sang on her audition day. She also performed "Beautiful Thing" on her first live show. This was followed by "Light the Sky" for the semifinals and "Clay" for the finale. A fifth song, titled "Gossip Girl," is also included in the EP.
"Perfectly Imperfect" landed in the Top 10 of Billboard's music charts. It later on rose to number 1 and ranked first on iTunes.
© Copyright IBTimes 2023. All rights reserved.