Amtrak Crash South Carolina: Engineer Worried About Getting Killed In Accident Before Death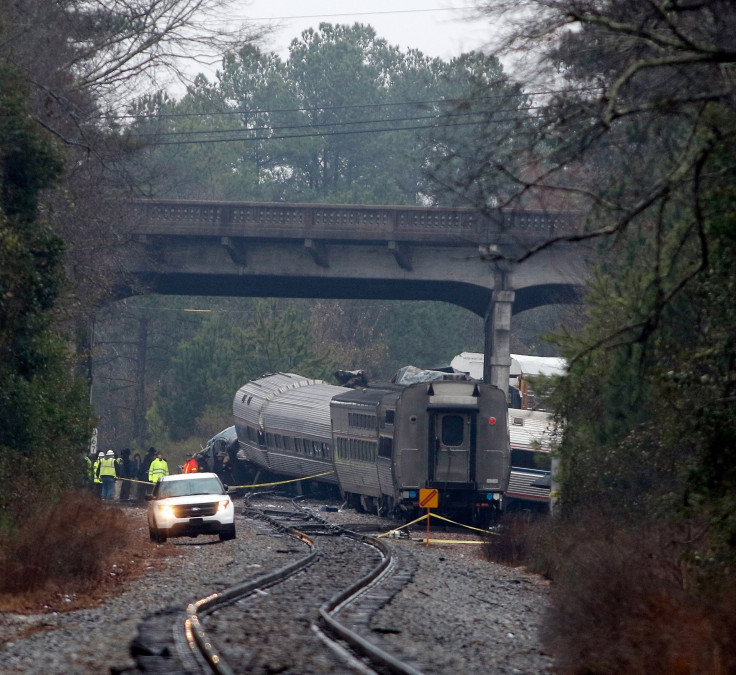 The engineer who died in Sunday's Amtrak crash previously expressed concerns about his safety on the train, according to his brother. Michael Kempf, 54, was among the two people killed when the Amtrak train slammed into a freight train in South Carolina over the weekend.
Rich Kempf told the New York Daily News his brother was worried that something could happen to him on the train after a number of other recent accidents.
"Me and him always talked about this, something happening," Rich Kempf told the Daily News. "He was voicing concerns about getting killed."
Amtrak Train 91, bound for Miami, smashed into the back of a parked freight train in the early hours of Sunday morning. Multiple cars on the train derailed after the crash. Authorities said it appeared the Amtrak was traveling on the wrong track and that there may have been a signal problem. The accident was the third fatal crash involving an Amtrak train in less than two months, USA Today reported.
Michael Cella, the conductor of the train, also died in the accident. At least 100 people were injured.
"They weren't supposed to be meeting like that, clearly," South Carolina Gov. Henry McMaster said. "It appears that Amtrak was on the wrong track."
The Amtrak was diverted onto a side track where the freight train was parked for loading and unloading. A switch on the track line diverted the Amtrak onto the side portion of the track, according to NBC News. It remained unclear why the switch was in that position.
"For whatever reason, the switch was, as they say in the railroad industry, 'lined and locked,' which means it was aligned for the train coming down this way to be diverted into the sliding," said National Transportation Safety Board chairman Robert Sumwalt, according to NBC News. "Of course, key to this investigation is learning why that switch was lined that way."
© Copyright IBTimes 2023. All rights reserved.