Amy Coney Barrett, Samuel Alito Reference 'Domestic Supply Of Infants' In Attempts To Overturn Roe V. Wade
The leak of a majority draft opinion by Justice Samuel Alito this week, which revealed the Majority Conservative Supreme Court does intend to overturn the landmark Roe v. Wade ruling, is raising alarms among many not just because of what it would mean in terms of women's rights to make decisions for their own bodies, but also some of the alarming language within the draft.
In the draft, which was leaked to Politico, Alito references adoption as a reason for abortion to be overturned, using the phrase "domestic supply of infants" to indicate that less abortion would help increase the supply of babies that adoptive mothers are seeking—and that current safe haven laws and other programs allow women to safely give their children up with no repercussions.
Many have picked up on the phrase, as Justice Amy Coney Barrett, who was appointed and confirmed to the court in the final weeks of Donald Trump's presidency prior to his losing the election to President Joe Biden, made a similar argument in December when hearing the Dobbs v. Jackson case addressing Mississippi's 15-week abortion ban. During that time, Barrett, who is an adoptive mother argued that adoption still protects women from forced motherhood and "the choice, more focused, would be between, say, the ability to get an abortion at 23 weeks, or the state requiring the woman to go 15, 16 weeks more and then terminate parental rights at the conclusion," Salon reports.
Many have since condemned the commentary, comparing it to treating women as cattle for breeding, as well as "The Handmaid's Tale," stating that the terminology was also reminiscent of human trafficking.
The commentary comes as another Conservative Justice, Clarence Thomas, has spoken out condemning the leak and stating that despite the uproar over the decision, the Supreme Court wouldn't be bullied into changing their minds.
In a speech Friday at the 11th Circuit Judicial Conference in Atlanta, Thomas said government institutions shouldn't be "bullied" into delivering a preferred outcome, calling the leak an attempt to do that.
"The events of earlier this week is one symptom of that," Thomas said, according to CNN.
Thomas previously made similar comments last year, in reference to reports that Democrats were considering expanding the court to keep the Conservative majority from having as much authority.
"I think we should be careful destroying our institutions because they don't give us what we want when we want," he said at the time.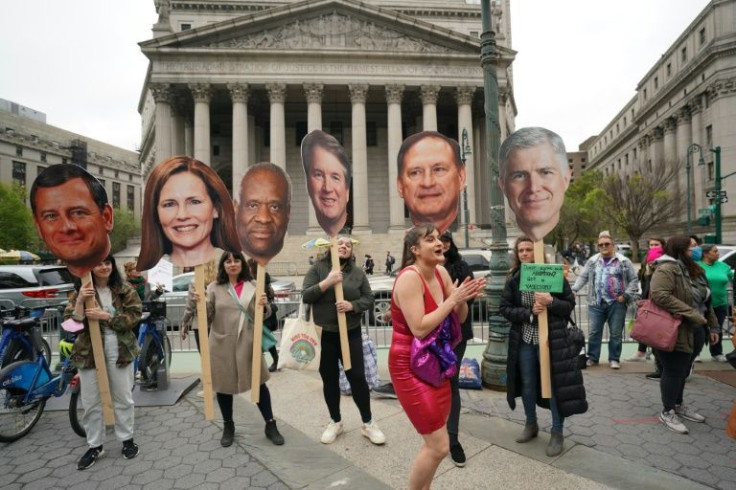 © Copyright IBTimes 2023. All rights reserved.