Amy Duggar And Dillon King Share Engagement Photos; '19 Kids And Counting' Wedding Date Revealed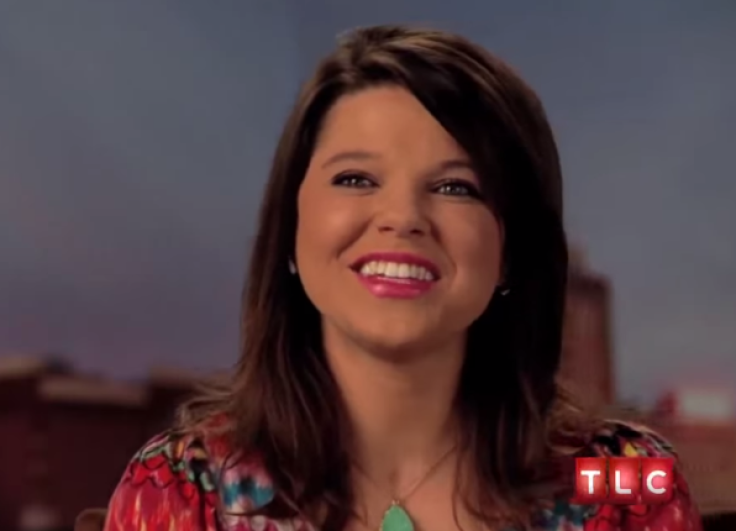 Amy Duggar is getting read to tie the knot. The "19 Kids and Counting" star shared several photos from her engagement photo shoot with fiancé Dillon King Wednesday.
In the series of photos, which Amy posted to Instagram, fans can see the aspiring country singer posing with with her fiancé in formal and casual wear. "Booty pic," Amy captioned one of the more sultry shots. "Love this guy so much," she added of her husband-to-be.
One shot shows the couple kissing — obviously not following the typical Duggar pre-marriage guidelines! — and covered in mud. "We're not scared of getting a little dirty," Dillon said on Instagram of the photo. "I had so much fun in this shoot!!!"
Dale Benfield, an Arkansas-based photographer who shot the photographs, says the couple was a dream to work with, calling their session "one of the most fun" shoots he's ever worked with. "Amy Duggar and Dillon King are the absolute sweetest couple," Benfield gushed on his blog. "They are so in love, which is totally adorable. He's hilarious and candid, she's beautiful and excitable."
You can view the entire photo shoot here.
And that's not all "19 Kids" fans now know about the former TLC reality star's big day. One Duggar family fan site has uncovered the couple's wedding registry. The registry not only shares what the bride-to-be is asking for on her big day, but also when and where her wedding will take place. According to the couple's Dillard's registry, they will be walking down the aisle in Bentonville, Arkansas, on Sunday, Sept. 6.
As for what the couple is looking for guests to buy them, it's nothing out of the ordinary. Unlike her cousin Jessa (Duggar) Seewald's eccentric registry, she is seeking traditional items for her newlywed life, such as dinnerware, bed linens and small kitchen gadgets.
Amy announced her engagement to Dillon in July. The couple met during the summer of 2014. While their nuptials were originally planned to be featured on "19 Kids and Counting," Dillon recently confirmed the episode has been scrapped. TLC announced their plans to cancel the long-running reality series last month. Their decision came as a result of a child molestation scandal surrounding one of the show's stars, Josh Duggar.
© Copyright IBTimes 2023. All rights reserved.