Amy Duggar And Husband Dillon King Spend Honeymoon In Cancun, Share Photos Of 'Paradise'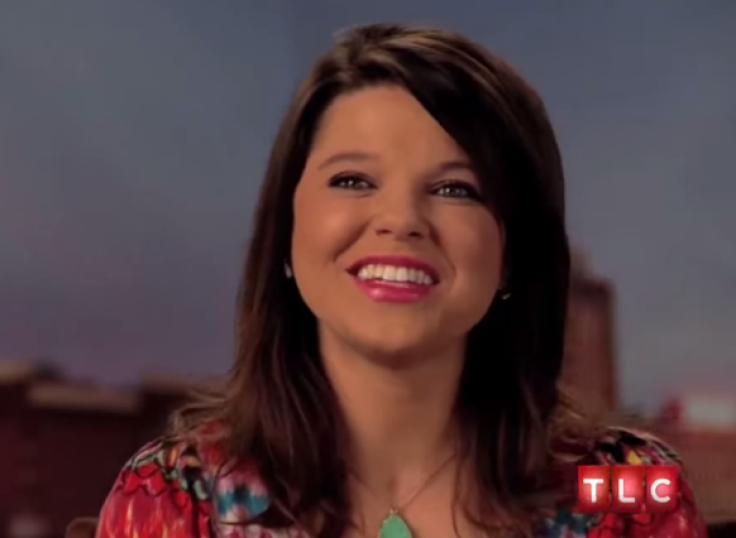 Amy Duggar, the niece of "19 Kids & Counting" stars Jim Bob and Michelle Duggar, jetted off to Cancun, Mexico, with her husband Dillon King for their honeymoon. The 28-year-old aspiring country singer shared a photo on Instagram of her and King at the airport, writing, "Bye bye America! #honeymoonkings #exhausted #ineedamimosanow."
According to Us Weekly, the newlyweds left for Mexico on Sept. 9, just a few days after their Labor Day weekend wedding in Bentonville, Arkansas. Amy Duggar also took to Instagram on Friday to post a beautiful picture of the scenery, writing, "PARADISE."
As previously reported, Amy Duggar and King tied-the-knot in front of family and friends on Sept. 6, less than two months after announcing their engagement. The pair had been courting for only 10 months. Cousins Jill and Jessa Duggar were at the ceremony with their parents Jim Bob and Michelle Duggar. Josh Duggar was not at the wedding as he's currently seeking treatment in rehab after admitting to being unfaithful to his wife Anna Duggar, and having two accounts on the cheating website Ashley Madison.
Amy Duggar explained to Us Weekly that she wanted to keep her nuptials a private affair so her cousins felt safe. "In the middle of chaos, I think this will be a really beautiful moment," Amy Duggar said. "I think it's important that it is family and friends that love us and know us and that's why it's not open to the public. I just really think it's a special time for all of us to be reunited. It's been a rough couple of weeks... It's just one of those things where I want them to know that it's safe to come to my wedding and not be bombarded by media or fans, and just kind of respect that time with each other."
She also told People that she felt it was best Josh Duggar didn't attend her wedding because he needs to get "as much help as possible."
© Copyright IBTimes 2023. All rights reserved.