Amy Winehouse Death Unexplained; Shrine of Flowers Outside Her Home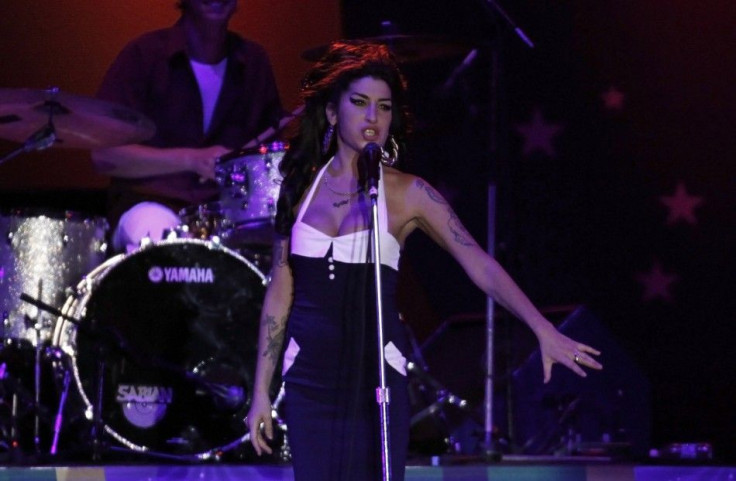 Amy Winehouse died Saturday at the age of 27.
The cause of death is still unknown, as an autopsy has not yet been completed. It has been widely speculated that the singer, who suffered from alcohol and drug addiction, died from a drinking binge or overdose.
Police said they had found the body of a 27-year-old woman, Winehouse, at a flat in Camden Square, north London, after being called by ambulance services around 1500 GMT (11 a.m. EDT).
"I am aware of reports suggesting this death is the result of a suspected drugs overdose, but would like to re-emphasize that no post-mortem has yet been done and that it would be inappropriate to speculate on the cause of death," said Superintendent Raj Kohli of the Metropolitan Police.
"At this early stage it is being treated as unexplained and there have been no arrests in connection with the incident," he added.
Stars Pay Their Respects
Best friend and fellow singer Kelly Osbourne, reportedly tweeted her disbelief on Saturday.
I can't even breath right now i'm crying so hard I just lost 1 of my best friends. i love you forever Amy and will never forget the real you!
Stars took to Twitter to tweet their respects to Winehouse, including Rihanna and Jessica Alba.
Rihanna: I am genuinely heartbroken about this, and Dear God have mercy!!! I am SICK about this right now!
Jessica Alba: So sad about Amy Winehouse- she was so talented. Really tragic.
A shrine of flowers has been made outside the home of the singer, where fans can pay their respects. FLowers, pictures, and even beer cans can be found at the shrine.
Belgrade Performance
In June, Winehouse who re-emerged from her latest stay in rehab, performed in Belgrade, Serbia, where she appeared to be intoxicated during the performance. Winehouse greeting the crowd of 20,000 with a slurred Hello, Athens!
In what was dubbed by local papers as the 'the worst [concert] in the history of Belgrade,' the 27 year old pop star spent nearly an hour and a half hugging herself, taking off her shoes, and forgetting the lyrics and tunes to some of her biggest hits.
The failed kickoff concert on her comeback tour certainly gave new merit to her Rehab lyrics, When I come back, you'll know, know, know. It was quickly labeled a scandal and a disaster by audience members who had spent more than ten percent of their monthly income on tickets to the much anticipated concert. Even the Serbian defense minister Dragan Šutanovac came out on Facebook, calling the performance 'a shame.'
Winehouse found herself, yet again, having to apologize for her actions.
Two other performances on her tour, one in Istanbul and the other in Athens, had also been cancelled.
Despite feeling sure that she wanted to fulfill these commitments, she has agreed with management that she cannot perform to the best of her ability and will return home.
She would like to apologize to fans expecting to see her at the shows but feels that this is the right thing to do, said a statement issued by her agent, in an attempt to placate disappointed and angry fans.
The English born singer had been the focus of such scandals throughout her career, often battling drug and alcohol addiction. From her multiple stints in rehab to her famous hit single 'Rehab,' Winehouse's popularity came despite - or perhaps because of - her almost humorous inability to stay on the straight and narrow.
iTunes Festival
Just three days before she died, Winehouse had made an unexpected appearance at The Roundhouse to support her goddaughter Dionne Bromfield at an iTunes festival concert. Winehouse danced next to Bromfield, who put on a powerful vocal performance to Mama Said.
Share your thoughts on Winehouse, her music, and her career in the comments below.
ALSO READ: Amy Winehouse Funeral: Her 'Devastated' Father Thanks Supporters [VIDEO]
Watch Winehouse at the iTunes festival beside Bromfield:
Watch Winehouse perform her famous hit Rehab
Watch Winehouse perform Back to Black
© Copyright IBTimes 2023. All rights reserved.