Amy Winehouse: Tributes Pour in for Voracious Singer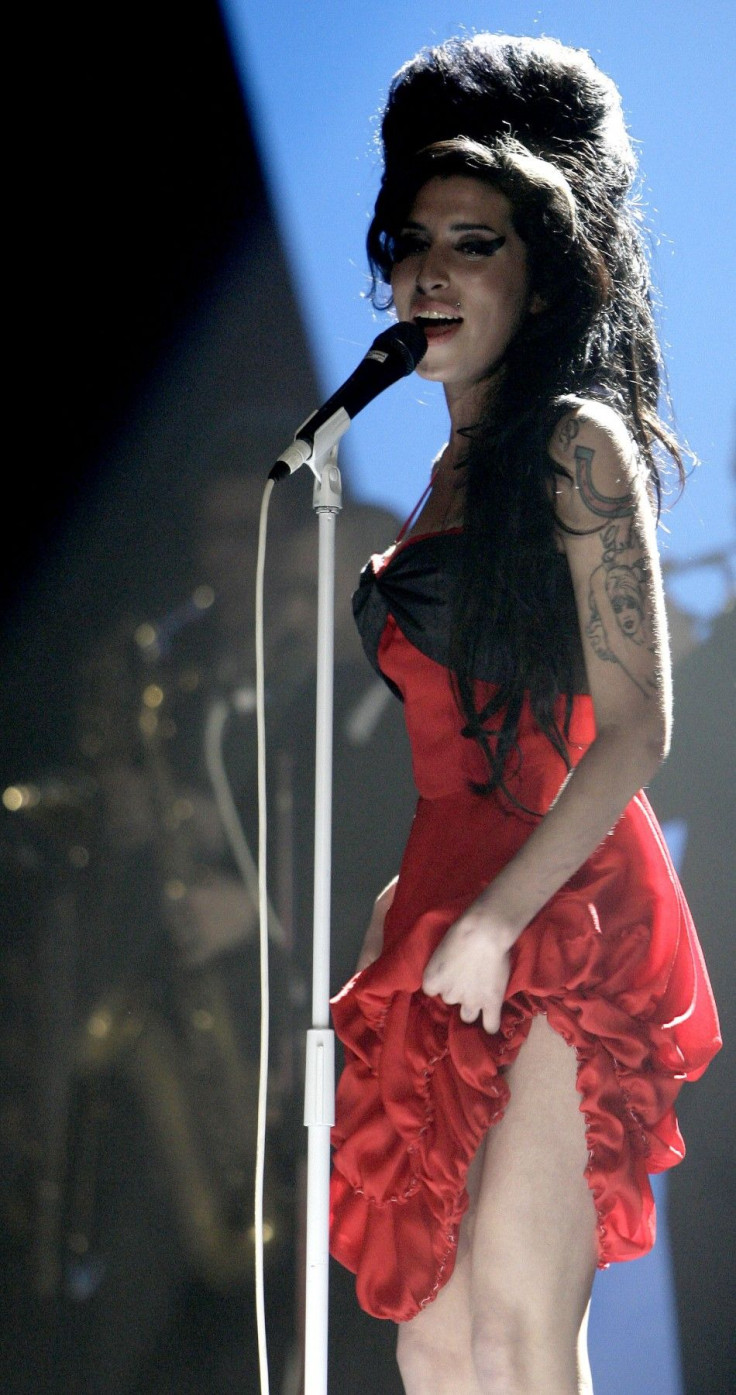 Amy Winehouse bade farewell to the world of music and earthly days.
Amy Winehouse, one of the most talented singers of her generation died in London on Saturday at the age of 27.
The day remembered an artist whose personal woes grabbed many media headlines; which also foiled plans for an eagerly awaited third album.
It was an unexpected incident for the music world, as it missed one of the leading figures of the era.
Winehouse is such a gifted musician who became the focal point of the world as she won five Grammy awards in February 2008. In the same year, she was nominated thrice for the Ivor Novello Awards and joined the elite ranks of music millionaires in the Sunday Times rich list with an estimated fortune of 10 million pounds ($16.3 million).
Being the first British female to win five Grammy, Winehouse was one of the best new artists that the music world had ever seen. Among her distinctions, Brit award for the best British female artist gained her publicity among the lovers of music.
Leading public figures, as well as the fans of the singer expressed a deep pain as they missed the owner of mellifluous voice. "Amy Winehouse was an artist of immense proportions and I am deeply saddened to learn of her tragic passing. She was an extraordinary musician with a rare intuition as a vocalist and I am truly devastated that her exceptional talent has come to such an early end. She was a lovely and intelligent person and when we recorded together she gave a soulful and extraordinary performance. I was honored to have the opportunity to sing with her. It had been my sincere hope that she would be able to overcome the issues she was battling and I send my deepest sympathy to her father Mitchell, her entire family and all of those who loved her." said Tony Bennett of classic pop fame.
The official record label of Amy Winehouse, the Universal, confirmed her death saying, "We are deeply saddened at the sudden loss of such a gifted musician, artist and performer," and it added "Our prayers go out to Amy's family, friends and fans at this difficult time." Reuters noted Amy Winehouse as one of the most talented singers of her generation whose hit song "Rehab" summed up her struggles with addiction.
The Recording Academy in the United States praised Amy Winehouse saying that the singer reintroduced elements of jazz and Motown back into the mainstream music. "Her rich, soulful and unique voice reflected her honest songwriting and earned her a devoted fan following, critical acclaim, and the genuine respect and admiration of her musical peers," said Neil Portnow, president of the Recording Academy.
Broadcaster and radio DJ, Paul Gambaccini noted that Winehouse's early death was "sadly no surprise". "We have been reading this news for some time, hoping against hope that she would turn herself around, but she showed no evidence of being able to do so," he added as he told to BBC TV. "It's very sad; she was such a talented girl, and a girl with such a huge future. Our hearts go out to her family, her loved ones," said the soccer star and celebrity David Beckham.
Sarah Brown, wife of former primer Gordon Brown, tweeted: "Sad sad news of Amy Winehouse - great talent, extraordinary voice, and tragic death, condolences to her family."
The tweet from Kelly Osbourne, singer and television personality, "I can't even breathe right now im crying so hard i just lost one of my best friends. I love you forever Amy & will never forget the real you!" is really heartbreaking. "It is the tragic end to a wonderful voice, similar to Janis Joplin both in destiny and in voice," said Daniel Rossellat, founder of the Paleo Festival in Nyon, Switzerland as he told to Swiss television.
He noted her similarities with Janis Joplin, another gifted singer who died at the age of 27.
Singer Billy Bragg tweeted on his page saying that Winehouse had not only joined Joplin but also Jimi Hendrix, Jim Morrison and Kurt Cobain, singers who all died at the same age. Pouring out of tributes in to one of the most celebrated British artists of recent times never end. It was in Sep. 14, 1983 Amy Winehouse was born to a Jewish family with a history of jazz musicians.
In 2003, her debut album was launched and was much acclaimed. Discovered by soul singer, Tyler James at the age of 16, her second album "Back to Black" was released in October 2006 and ranked first in Britain. "Back to Black" earned her five Grammy awards. The album boasted of popular tunes, "You Know I'm No Good", "Love Is a Losing Game" and "Rehab", which contained the line: "They tried to make me go to rehab. I said 'no, no, no". The life of Amy Winehouse had both its chills and thrills as she was the most celebrated and troubled British artists of recent times.
© Copyright IBTimes 2023. All rights reserved.