Andrea Navedo Talks 'Jane The Virgin,' Says The Show Is 'Outrageous'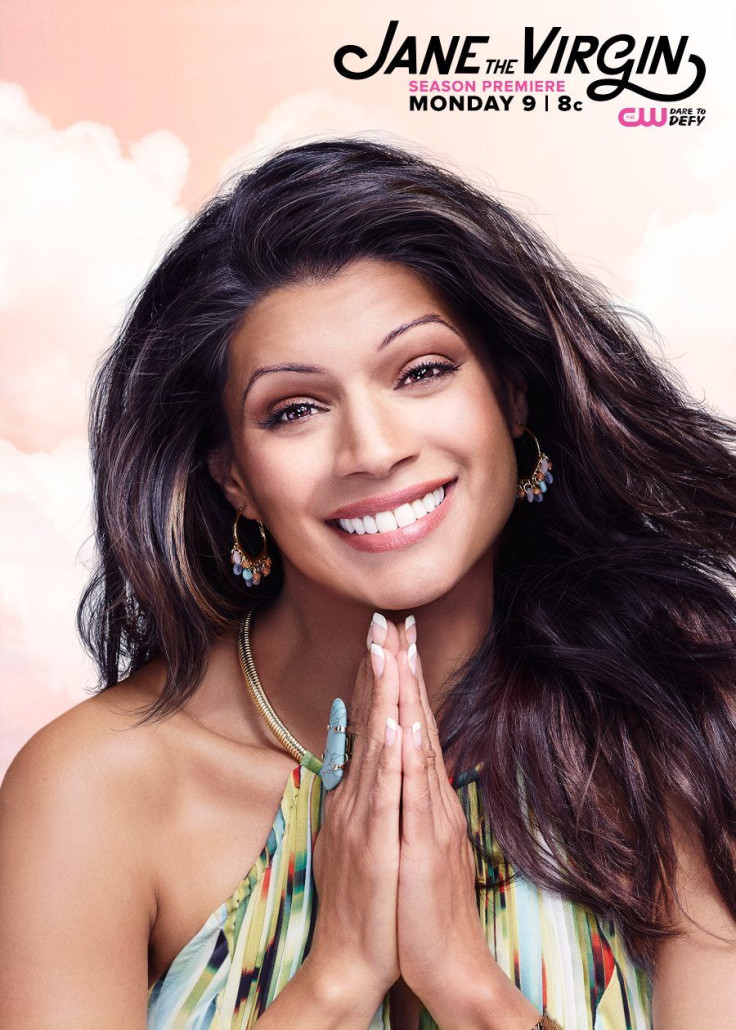 "Jane the Virgin" has seen great success since it began, and it has recently been renewed for a fourth season by The CW.
Andrea Navedo, who plays Xo Villanueva in the show, is beyond thrilled because of the renewal. "It feels really great. Every actor, I imagine, no matter what level they're at, always worries about where their next gig is gonna come from, and at least I can be sure that I get to continue this amazing ride on 'Jane the Virgin' for the next year and a half — so I'm happy," she told Metro.
When asked what makes the show so appealing, Navedo said it's probably because it's able to present hard realities in a light-hearted manner. "The show doesn't take itself too seriously," she said. "It knows it's outrageous and comes from that perspective of complete awareness — with a wink or a nod to the audience like, 'Yeah, we know this is crazy.' Also, having a core Latina family touching on issues of feminism, immigration and abortion — the show hasn't been afraid to touch on those ideas."
This season, Xo decided to give up on her singing career and open up her own dance studio. Navedo told Vulture it's exciting that they took big leaps with her character.
"They're keeping her more real because what ends up happening is that, if Xo continued on the path that she was on she would just be almost another stereotype in a sense," explained Navedo. "The character should have some growth, emotional and psychological. Why not? Everyone else does. In real life, we think people don't change but they do. People do change in profound ways with all the different major things that happen in their lives."
"Jane the Virgin" Season 3 airs every Monday at 9 p.m. ET on The CW.
© Copyright IBTimes 2023. All rights reserved.